We started the day by shaving mei mei's hair..... *evil laughter*
All I could say was mei mei was much much braver than I am!!
She didn't even CRY!! Mummy said I was screaming my LUNGS out
when daddy shaved my hair the last time round.....
Sigh... you can't blame me....
How am I going to charm all the pretty girls
if I look like one BOTAK RECRUIT!!!
So thus, the LOUD protest from me!!
It's a customary belief that by shaving the hair,
you take away all your troubles and worries.....
Just like monks in the monastery.....
BUT eh...Mummy.... We ain't MONKS!!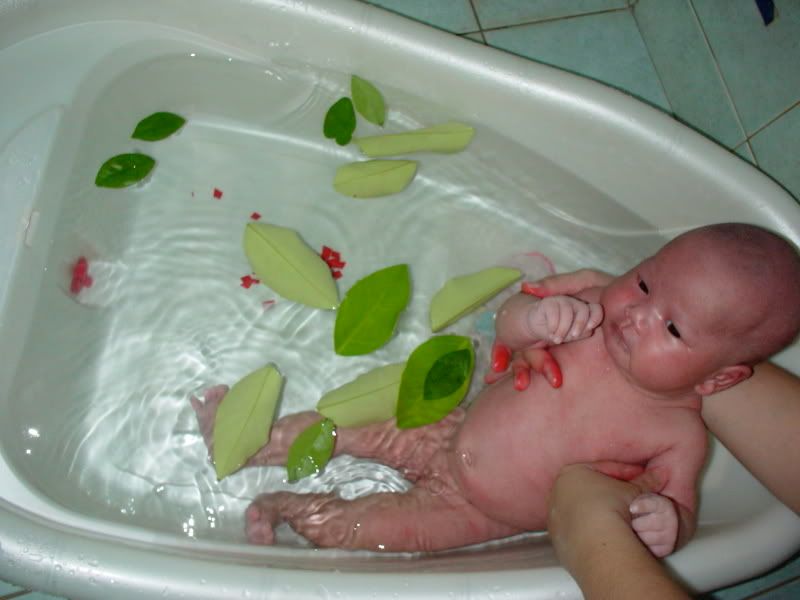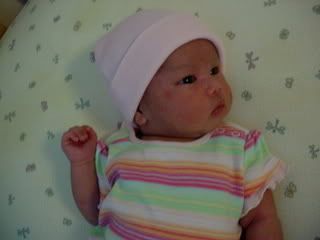 Then mummy bathed mei mei....
And dressed her up in Pretty Sweet Pinky clothes!!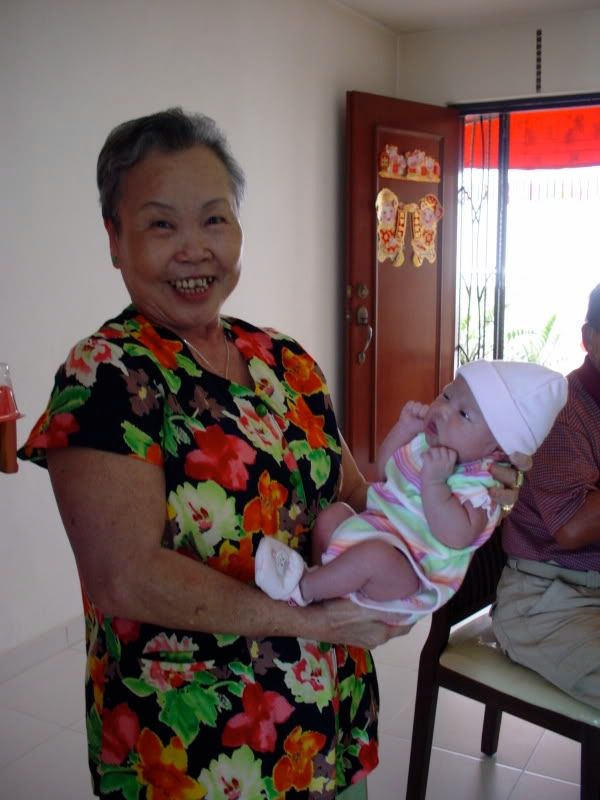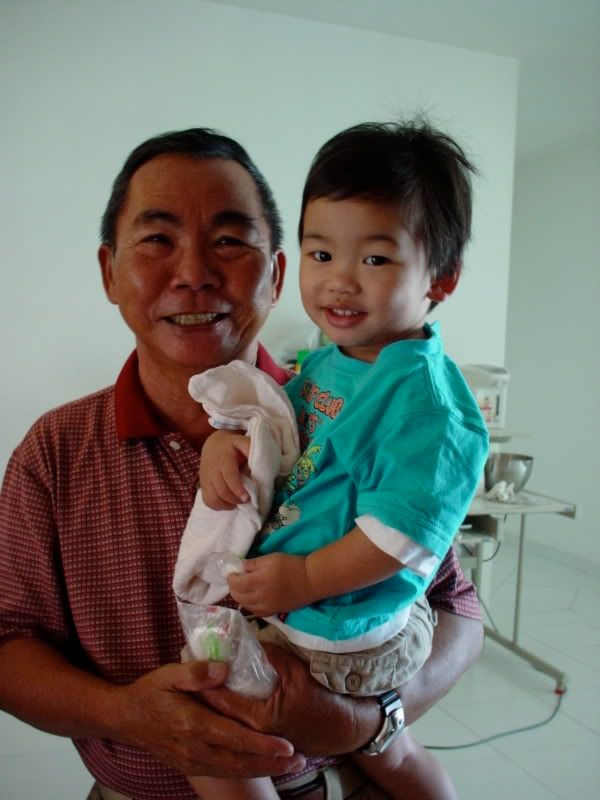 We celebrated Sophia's 1st Month with lotsa yummy food!!
What's a party without YUMMY FOOD right?!?
The menu included:
1) Vinegar Pork Trotter
2) Cantonese Chicken Wine
3) Curry Fish Head
4) Fried Fish
5) Steam Chicken
6) Ang Ku Kueh
7) Red Eggs
8) Bangawan Solo Pandan Kaya Cake
**HIGHLY RECOMENDED**
Ang Ku Kueh: Daddy claimed that this ang ku kueh is OUTTA THIS WORLD!!
Thin skin.... filling which is smooth in consistency and not too SWEET!!
You gotta try this one!! NO Kidding!!
Ji Xian Confectionery
Block 1 Everton Park, #01-33
-Somewhere near Central Police Division HQ
(Tel: 6223 1631)
We would like to thank everybody
who has taken time to join us on this very special day.......
And thank you for your gifts!!