Ran out of numbers to buy for your next 4D booth visit?!?
Fear not..... Here you go....
The HENG HENG NUMBER.......
of daddy's motor bike.....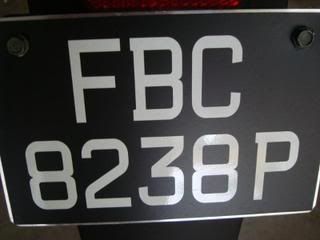 GOOD LUCK!!
Remember to buy me goodies if you teo beh bieo hor!!
HUAT ARR!!!!
*anyway, the reason this posting came so late is because
I damaged mummy's laptop!
It is starting to be a torture to update
as more than 1/4 of the LCD screen is gone!*
Any kind souls willing to donate for a new laptop?!?!?
*wink wink*
Wahahahahahaa......