14.01.08:

It's amazing to see how my parents function 
and make decisions!!
Their "just do it" attitude leaves me buffered at times....

This BONUS Hong Kong trip was actually 
a very last minute decision by my parents.
and the thing about it is......
Sophia has got NO passport......
Yes!! I repeat in BOLD
NO PASSPORT!!
It was like amazing race....
My parents were racing against time....
to get mei mei's passport done on time!
After Qing, get Q number, waiting,
seeing the officer for interview, Qing, and waiting....
FINALLY.....
They are going to put Sophia mei mei's passport application 
on the EXPRESS LANE....
God bless Singapore and it's system!!
at least don't need to "Just Follow Law"
Passport will be ready on 16.01.08 at 9am
(which ALSO happens to be our flight departure date...)
16.01.08:
Mummy roped in Alice jie jie to help us for the day....
It was a MAD RUSH...
Mummy was functioning faster than bullet trains in Japan!

1st stop, to SIR building to collect mei mei's passport.
Alright, the same old predictable systematic Singapore system....
Qing, Get Q number, WAIT....

This was where mummy got HIT by reality....
she thought to herself
"SHIT! It's not as simple as just collect passport then run.....
STILL got 40 over numbers then my turn....
Jia lat!! Cannot make it for flight!!
Damn!"

Mummy approach the officer
to tell her that our flight is due for checking in an hour time....
and to WAIT and WAIT and WAIT
for 40 numbers to pass
is NOT AN OPTION!!

Only to be reply with a straight face,
you got to go Q, take Q number and see officer for interview,
then officer can decide if we can release your passport earlier....

Duhz! Mummy did as she was told....
Officer agreed to once again 
put our passport collection on express lane.....

After collecting the passport,
it was another MAD RUSH to the airport....

Thankfully, we made it to the airport in good time....
So good that we are able to enjoy burger king at the new terminal 3.
Thank you for your help Alice jie jie!!
Flight was a bliss 
even though mummy had to handle both me and mei mei....

Some pictures onboard:
Mei mei the Sua Ku 1st time traveller
Awake and Asleep.....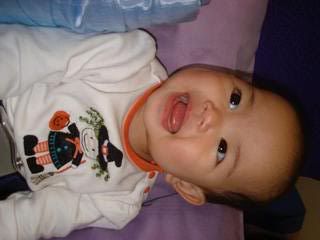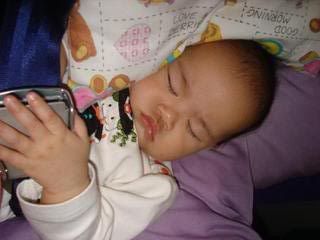 The season traveller.... ME!!
Enjoying KrisWorld Entertainment.....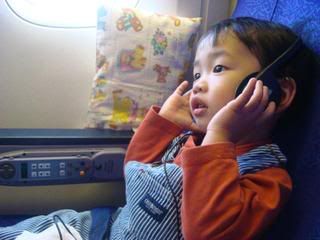 Trying to hook up with a pretty stewardess jie jie.....
Orr-Ling Juice pleasssssee....
Auntie Angelina met us at HongKong airport.....
We stayed with Auntie Angelina
until papa arrived in HongKong, on 19.01.08
Since Auntie Angelina stays in ShenZhen; Sha Tao Kok,
we have to take a long long car ride to her place.
And to those people who thought that 
ShenZhen is a cowboy town....
You are COMPLETELY WRONG!!
It is even safer than JB!!
Police petrol booths were seen along the streets.....
making us feel really safe!
After dumping our stuffs at Auntie Angelina's place,
we went out to hunt for food.
This french restaurant  is so worth our every cent!!
 At 64rmb, which is about 11 Sin,
We had Fresh bread (with galic butter and basil olive), 
Salad, Soup, Main Course and Desert!!
Not to mention,
service is EXCELLENT!!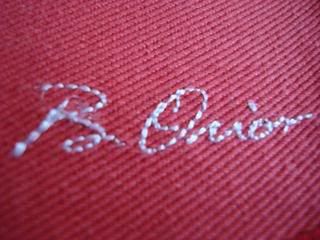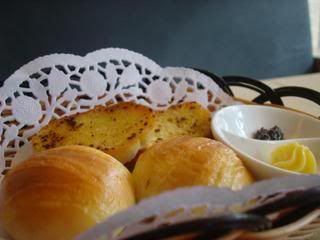 17.01.08:
Weather is SUPER COLD today.
Stayed at home the whole day.
Had lunch at the same french restaurant...
Had dinner with Auntie Angelina and her work mates 
at a chinese restaurant....
We ate like gluttons...
the bill came up to 300rmb for 5 hungry adults.
Which is only 50 Sin....
so CHEAP!!
18.01.08:
Mummy took us across the border to HongKong.
30rmb, which is 10 Sin was for the fare of the bus ride,
from ShenZhen; Sha Tou Kok to HongKong; Kowlong Tong.
We ate lunch,
shopped around at festive walk...
Then took a bus back to ShenShen; Sha Tou Kok.
19.01.08:
Auntie Angelina is OFF today....
So, she is coming along with us to meet papa at Kowloon Hotel.
We had lunch at Red Ant.
Fabulous food at reasonable price!!
Then mummy die die want to shop at Stanley Market....
So, the rest of us has no choice but to tag along!!
We took the star ferry to get across to HongKong Island
This is the 1st time I am on a FERRY!!
and boy, I was so excited!!
Then it was a LONG bus ride...
with beautiful sencery of expensive houses....
We even rode pass Ocean Park on the bus!!
Mummy had a great time shopping at stanley Market...
The rest of us were dead beat!
Auntie Angelina with mei mei on the bus...
20.01.08:
This is the longest Yum Cha session I had so far....
12pm till 4pm....
woah... These adults really got so much to talk about meh?!?
Apprently, mummy met up with 2 other cousin 
which she has not seen for a long long time!!
It's really amazing to see how everyones' life has changed.....
(L-R: papa, mummy, Hiroshi, Auntie Angelina, mei mei,
Auntie Jean, Deon gor gor, Uncle Danry,
Uncle Sam and Auntie Michelle)
21.01.08:
Home Sweet Home!!