That means Absent Without Leave in army term.....
Nah.... We did not AWOL....
It just so happened that our laptop and camera went to Moscow WITHOUT US!!
Yes, you heard us right!!
So, therefore no updates on my colourful life. *smiles*
To all my faithful readers who had been religiously checking on my blog....
Thank you for your support....
and, I hope you guys did not miss me too much....
*thick skin*
Okay, now the explanation on how my 2 most important possession
ended up in Moscow: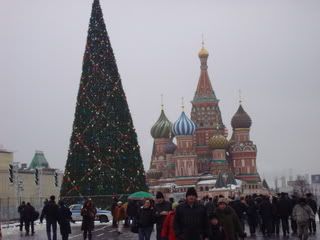 Delicious Chicken Kebab!!
Wives of the 3 Tenors?!?