Me: darling, you'll be SUPERMAN for Halloween....
(expects him to be dead excited)
Hiroshi: I don't want! I want to be good knight!
Me: huh?!?!???! How come? Superman very powerful one leh!
Hiroshi: But, Superman don't have SWORD!
Me: >_<"'
*sprinkle fairy dust by fairy godmother*
There you go,
wish granted!
Hiroshi the Good Knight
with his kick ass looking shield....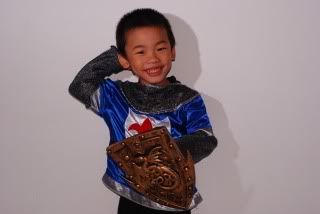 And, most importantly,
the SWORD that made him ditch the idea
of being a SUPER HERO!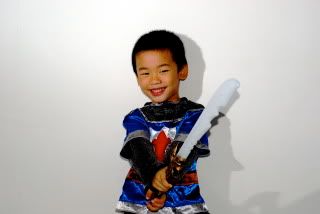 Think we're 99.9% ready for Halloween!
Oh yeah,
Bring it on!