All thanks to Winnie,
we had the privilege of staying in a prestigious hotel in singapore;
The Swissotel Stamford Singapore!
High flooring somemore leh!!!
DAMN SHIOK!
1st destination,
airport to collect hotel room keys from Winnie.....
Hiroshi had a ball of good time
monkeying around at the airport playround....
Hearty Mcdonalds breakfast
before we head out to the hotel.....
HUAT HUAT HUAT
Our room for the day!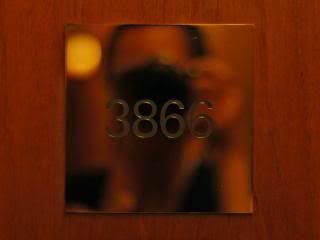 Checking out the hotel's facilities,
The pool with an AWESOME view!!!
Oh Gawd! He's so sociable!
He talks to anyone & everyone!!!
Another new friend made....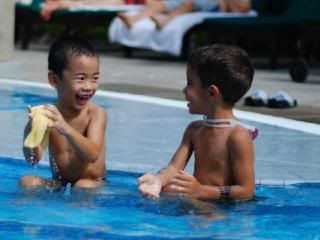 I swear he's gotten his athletic genes from daddy!
Anyone remembers Kitson's glorious water polo days?!?!!?
View from the top
SUPER CHIO RIGHT?!?!?
Southeast Asia's Tallest Hotel
The kids LOVE the bathtub!!
Sophia was overjoyed!
Since we did not had to rush home or catch the last train,
we took the opportunity to visit some places of interest....
Our starting point:
The Helix Bridge & Marina Bay Sands
I honestly admit the my personal inbuilt GPS system is terrible!
I didn't know that The Helix Bridge
is so freaking far off from the Merlion!
And since I promise Sophia that I'll bring her to the Merlion,
She made sure I didn't backed out on my promise....
Although my poor feel was blistering from the bloody long walk!
I haven't been more delighted to see the Merlion in my life!
But, Sophia was already sleeping soundly in her pram!
My best efforts of
trying to wake her up from deep slumber didn't help,
she only uttered "I want to sleep!"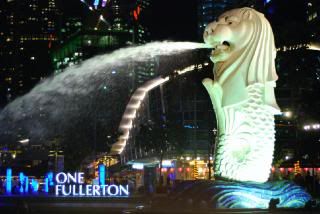 The national flower of Singapore; Orchids
I love the pink ones!!!!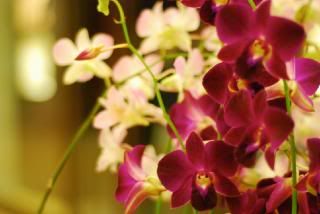 Once again,
Thank you Winnie!!!
We had a great time!!!