Sparkle-ling Good Time:
White balance and settings all messed up...
But stunning bokehs thou!!!
Sophia's having so much fun with sparklers!!!
Dare devil Hiroshi lighting up his sparkler from Sophia's...
Boys will be Boys
Walking back home with Barney hung on his back!
*slap forehead*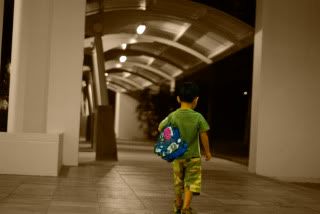 Wishing everyone Happy Autumn Festival!