Mummy's english got PROBLEM....
BUT, who cares!!
We had a hell of waddling fun at SIA Sports Club!!
Going SOLO.... Ain't I brave or what!!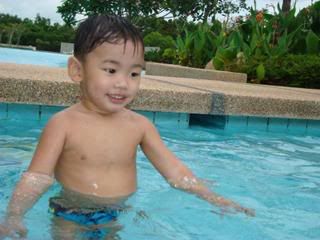 We are all set for an adventure!!
*singing*
This little duckling I once know,
FAT ones, SKINNY ones,
JUST LIKE YOU!!
And the one with the feather on her back....
she rule the others with a QUACK QUACK QUACK!!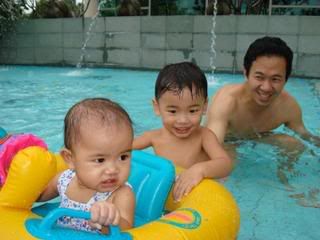 DuhZ! The packaging on meimei's speed boat says,
"MOTOR NOT INCLUDED!!"
So I had to PUSH IT!!