It's 2nd Grand Aunty's Birthday....

Another reason to get together,
eat, have fun and be merry!!
Let all the photos do all the talking....
Mummy with 2nd Grand Aunty
(somehow..... somewhere.... Like quite alike hor!!)

I am seated with 2nd grand aunty on the VIP table
coz I am well behaved!!
*wink wink*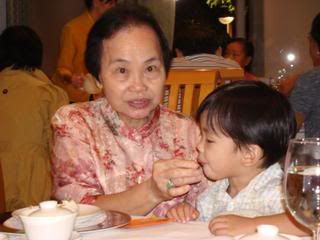 Aunties & Uncles UNITED....
with the GRAND Aunties and Uncles....
ERM.... mei mei!! You look outta PLACE!!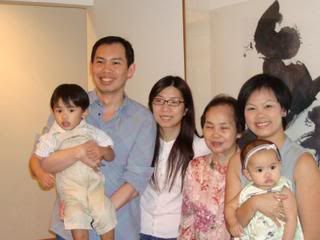 Mummy, Me, Auntie Ivy & 2nd Grand Aunty
Auntie Ivy the Stylo Milo Guitar Player
who could not play the Birthday Song...
Wahahahahaha.....
What's a birthday without the cake!!