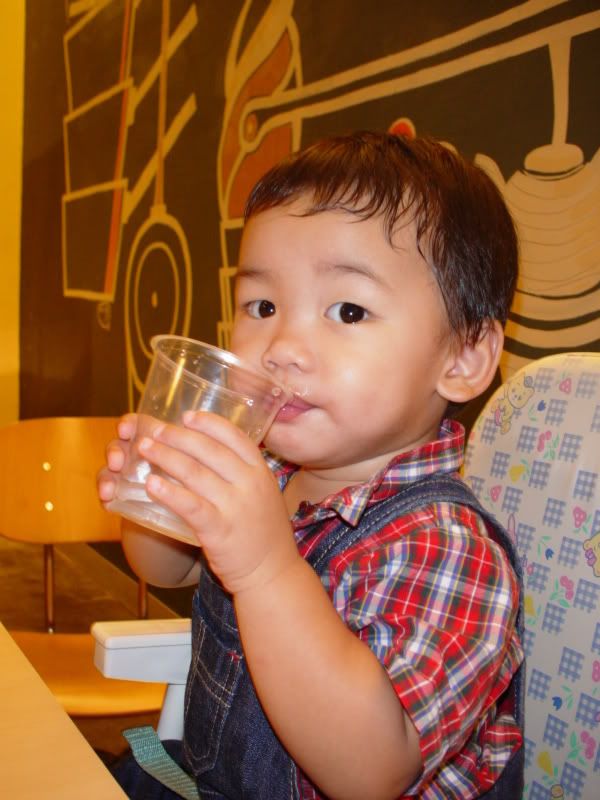 Mummy note that I am getting
more and more independent
after attending school.....
I am starting to drink from a cup....
I am still a little sloppy,
but, I am sure with a little more practise....
I'll get better!!
I am also showing interest to feed myself,
BUT, I am still very messy with it....
That is why mummy is still reluctant to let me feed myself at home!!
With my new found independence,
Mummy felt that she is slowly loosing her little boy.....
What seems to be a highly dependent little baby
18 months ago is learning critical independent skills
for him to live without mummy in days to come.....

No matter what happens, Mummy & Daddy will be here for you.....
We love you Hiroshi, You have made our family complete!!