It's my BIG DAY!!
My FIRST DAY at school....
Well, it didn't go all so bad after all....
I woke up at 7am....
Took my milk, then mummy dressed me up for this special day!!
We went downstairs to wait for my school bus....
It arrived at 8.20am....
There were many little children, just like myself...
Exceptionally well behaved and strapped into their seats....
As barney was performing up front!!
(kekekeke... Barney is a all time favourite i guess!!)
9am: Assembly.... OMG.... This assembly thing is so formal!! All the gor gor and jie jie stood in neat rows singing the national anthem and reciting the pledge!! And you know what?!? They can even do it in Mandarin!! Steady bom pi pi leh!! We even got to sing the school song..... Well, I was not even bothered by it.... I was pushing a toy truck, weaving through all the neat rows of students!! (mummy & daddy: *shake head*)
Then it was music and movement class.... The teachers and EVEN the principal were swaying to some really cool songs with funky dance steps and move.... Kekekeke... I kinda like this.... I've picked up a few nice moves along the way!! Any pretty girls wanna partner me next time?!?
Gym play was next....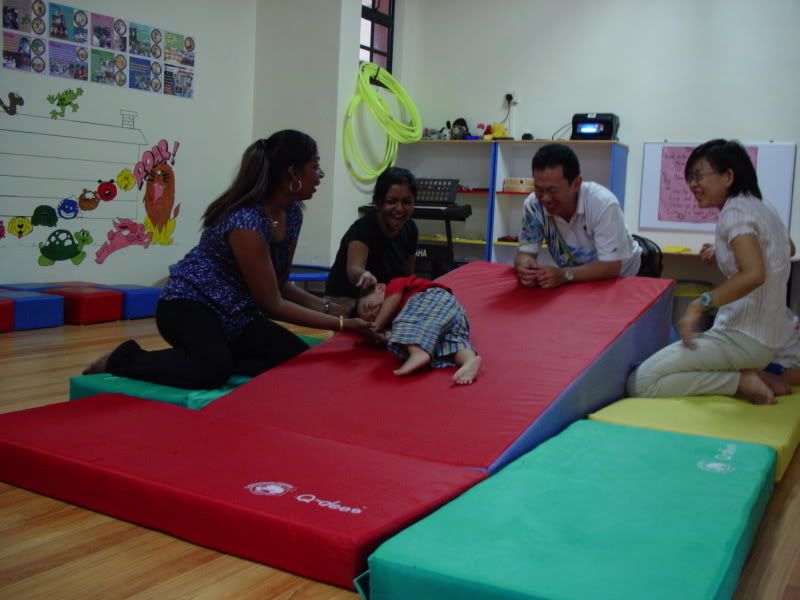 Well, as you can see....
This was my favourite part of the programme....
I kept going up and down the slope,
although it was clearly not my turn yet!!
(daddy & mummy: *shake head*)
We even get to bounce on a trampoline.....
(Mummy did not get a good picture on that one!!)
Then we all went into our respective class rooms.....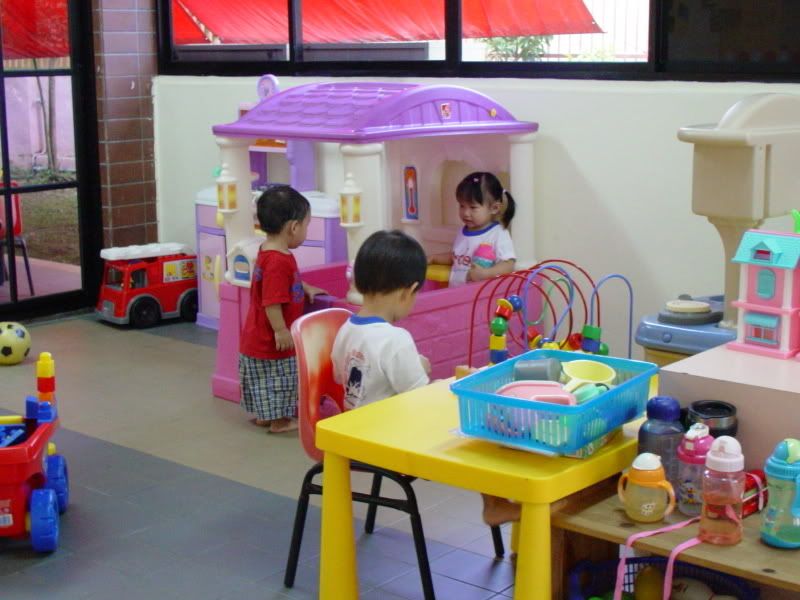 Mine pretty much look like a playroom with TOYS galore!!
Although i was the newbie....
And the youngest in the group....
All the jie jie and gor gor were very helpful...
And we made friends very quickly....
INDEPENDENCE DAY!!
This was when mummy and daddy decides to sneak out of the center to have a well deserved meal....
Something that mummy has been craving for months.... JALAN KAYU roti prata!!
And even spent some COUPLE TIME....
It has been 17 odd months when ME aka the teaspoon came in between them....
Mummy prefer to call me the teaspoon as i prefer to snuggle up in between mummy and daddy during bedtime!! Oh well.... They are not actually complaining.... We love BED TIME where we all get to snuggle up together!! With mei mei aka the Espresso spoon on the way.... You can expect a CROWD on the bed!! kekekekeeke....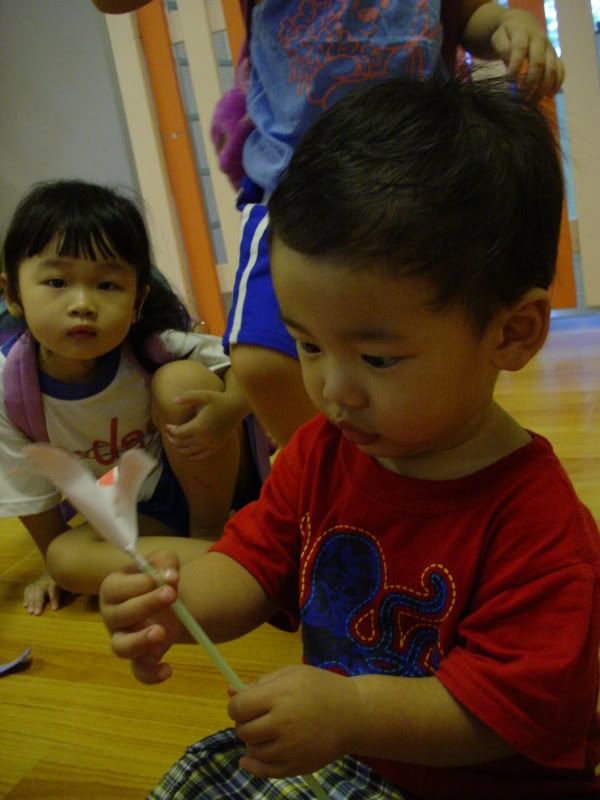 This was what I did when they were away....
A nice red flower for Mother's Day which is a week away.... The teacher helped me on this project....
First i put my hand on some red paint....
Press my hand on a piece of paper....
Wait for it to dry up....
Cut out the hand print....
Then roll it around a straw and staple it....
and then VOILA....
A nice nice flower for mummy...
Mummy was quite pleased with my project!
I started to get drowsy and sleepy from the medication
I've been taking for my cough and flu....
I started looking around for mummy and daddy....
BUT, there were no where to be found!!
I started to FUSS and CRY....
The teachers were very patient....
She carried me, rock me, and sang to me....
It sort if clam me down for a little while
till mummy and daddy got back....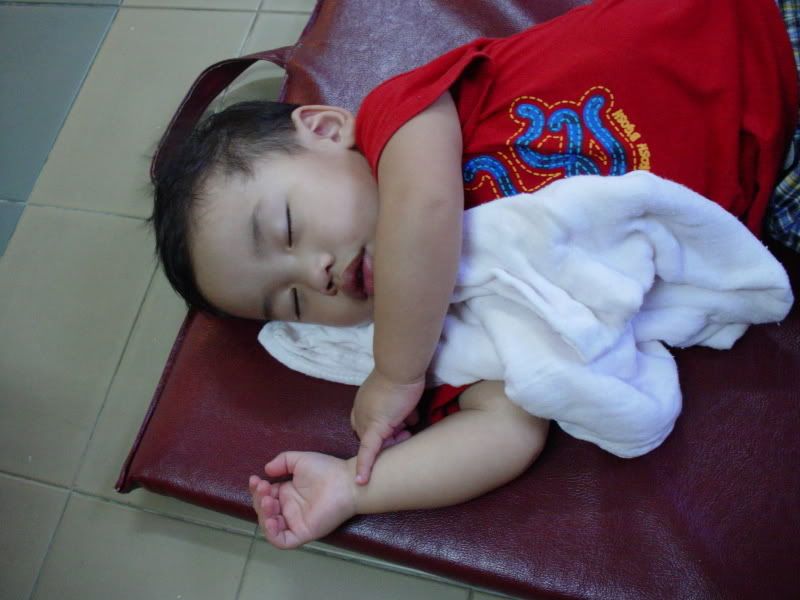 I burst up into tears when i saw mummy....
daddy and mummy hugged me and pat me to bed.....
I totally missed out the delicious lunch time,
which was macaroni chicken soup...
and banana for dessert
as I was STILL sleeping soundly....
I got up just in time to go home!!
So up the school bus I went....
and Barney was on the same ride home too!!
It's going to be another brand new day at school tomorrow...
Let's just hope that it will be a BETTER day!!