Back Posting: 19 June 2008

*mummy's thoughts*
As little girls,
we look forward to Chinese New Year....
not really about the yummy goodies and the *$ke-Ching$* ang baos....
but, a good chance to get together and play till our hearts contend.
Barbie doll dress up are our favourite activity....
We even played Let's Pretend.....

I can't believe it!
My little niece who is ONLY 3 YEARS YOUNGER than me
IS GETTING MARRIED!!
She is my childhood playmate...
and someone really dear and close to me.


We are planning a great big wedding tonight....
This is the first time I get to meet the brides maid and the jie mei....

What can I say??!?!?!
Girls Power!!
We all started to GEL UP when we talk about
*ahem* nasty door games....
Our eyes sparkle with glee about our little conspiracy plan....
Armand, it won't be an easy task asking for my little niece hand!!
Our little Scheming Plans awaits Armand.....
*EVIL LAUGHTER*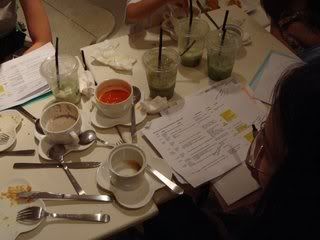 Hiroshi getting Overdose on Lychee Green Tea!!
*SLUP* Great Stuff!!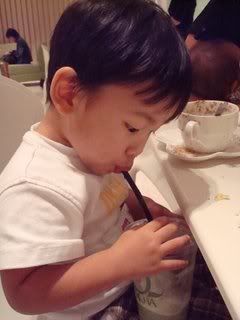 And Hiroshi is in a little corner throwing cheeky smiles to Velda!!

L to R: Velda, Mummy, Peggy, Daphne, Ruth
Mei mei & Me