This is my daddy ride....
It has been with my daddy for a good old 14 years!!
It has been his only companion when he had none!!
It has seen him though his humble days as a sats officer,
to his better days as a flight attendant,
to romantic days when courting 
*the skinnier version of* mummy....
to hectic days as father to 2 lil monsters.....
We can't bear to see you go!!
*giggle*
Daddy's LAST RIDE
Suzuki 125
The trusty motor engine 
that has worked in rain or shine!!
Meters that NEVER WORK!!
Tattered Seat Cushion....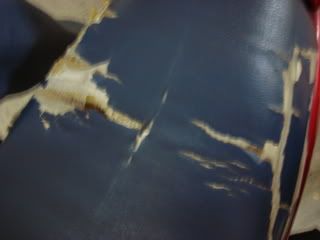 For the 4D fanatic!!
*pats daddy, hugs daddy, 
drying up the tear at the corner of daddy's eyes*
CHANGE is GOOD, daddy!!
"let it go....."
Look forward to pictures of our NEW RIDE!!