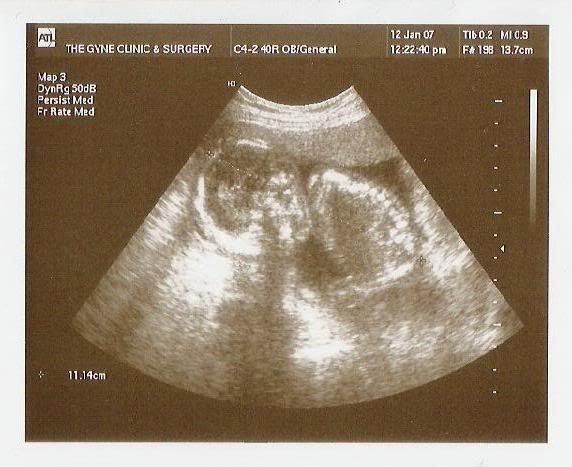 That's baby on the way at 18 weeks.....
Mummy's morning sickness was easing off....
And she did not feel any movements from the baby YET.....
(Being a second pregnancy....
Mummy should have felt the movements ealier....)
so she got worried about the baby's development
and visited the doctor's office....
It all turned out that the baby was FINE....
The baby even kicked it's legs while the doctor was doing the ultrascan....
Sigh.... Parents....
They worry about everything.....
Thank GOD for good friends that mummy has,
(You know who you gals are....)
who has been listening, and listening,
and STILL listening to mummy's worries....
YOU have made my mummy's day a BETTER day!!
Thank you for listening patiently!!