I would like to admit that
I'm not one person
that would make an effort to keep in contact.....
But, after the recent hospitalization saga,
I realized that friends and relatives
are the only people you can count on when you are down and out!
Therefore, I am now making an effort to keep in touch!
We not only hung out,
we also mange to catch Ice Age 3 together!
Couz Jacqueline & Sophia
Couz Juliet got Hiroshi
a brand new sparkling racing car; Roary!
He totally loves it!
Go Roary Go!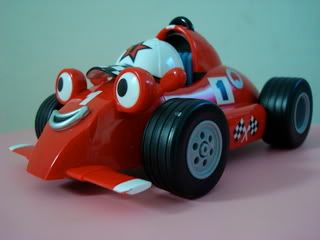 We should do this more often!
I had FUN!