We were invite to Erica's 1st Birthday Party
happening at Jurong Safra; Kidz Amaze.
Amazing Sesame Street theme cake from Pine Garden
Pauline, Birthday Girl; Erica & Myself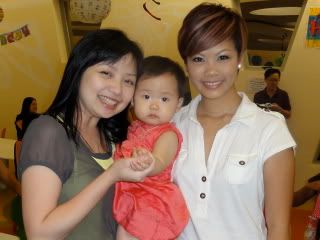 Sophia was extremely excited over the loot bags!
Douglas whom became fast friends with Hiroshi
Thank you for the invitation.
We had alot of fun!!!!
Here's wishing Erica Happy 1st Birthday
May you stay happy & Healthy always!