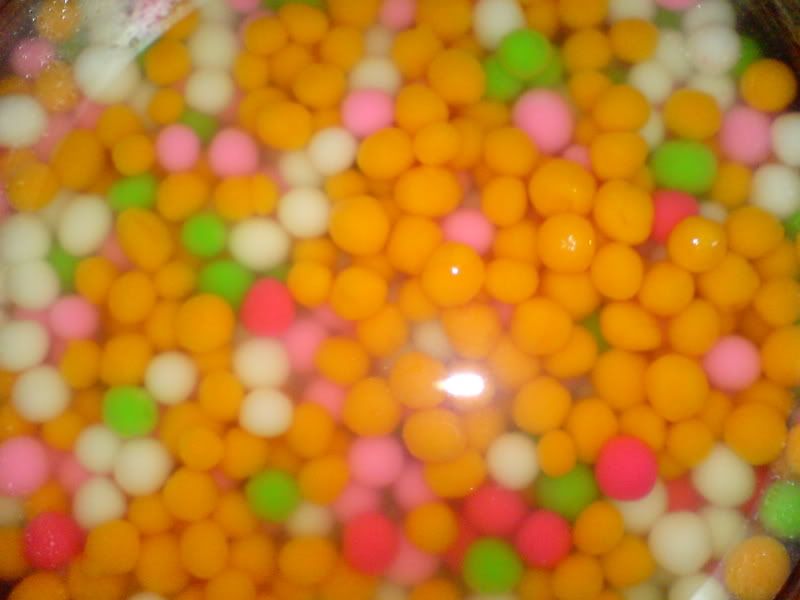 Wondering what are all those colourful tiny balls?!?
Those are Tang Yuan....
It is made with LOVE, aka homemade Tang Yuan.
For the first time in mummy's life,
she tried making these delicious dessert on her own....
of course it is under careful supervision from grandma....
The tang yuan turned out GREAT...
But the amount of hard work mummy puts into it?!?
She thinks it is easier if she gets her favourite
sesame filling tang yuan from the stores...
But, it is definitely a great activity for everyone to get together
and bond while making tang yuan!!
We had tang yuan for Dong Zhi,
let's hope that the coming year brings greater joy and laughters!!