Has my daddy change his job and become Daddy the Baker?!?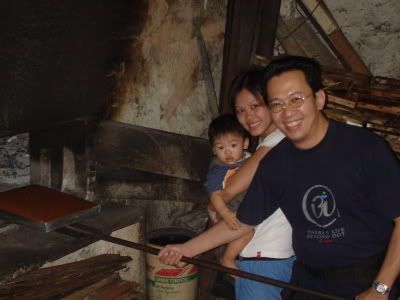 NO WAY!
We were just having fun....
We are pretenting to be bakers, not just any bakers.... We are pretending to be the Good Old Days bakers whom bake using a traditional clay oven.....
Daddy is getting ready to get the yummy banana cake from the clay oven....
We found this rare sight in Johor Bahru, somewhere very near the causeway.... They only open for business from 2.30pm and closes when all their bread are sold out.... *note* sells like hotcakes, pays well to go early.....
And the verdict for their bread?!?
Banana cake is SUPER nice!! Must Try!!