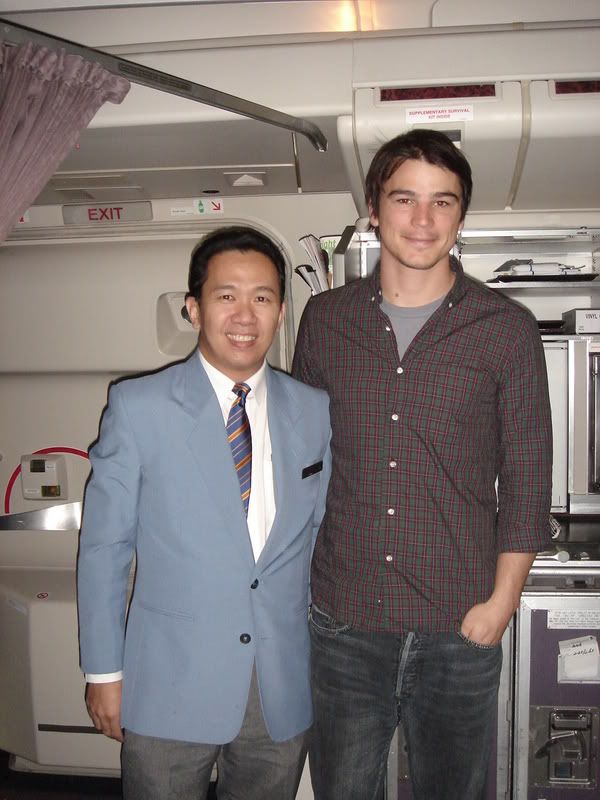 One of the many perks in daddy's job
is rubbing shoulders with famous people...
(*tugging daddy's pants*
Daddy, they so tall how you rub their shouders arr??)
I'm sure you can recognise Hidetoshi Nakata,
star striker in the Japanese World Cup Football Team.
He was so good that he played in Serie A and English Premier League.
Have you watched Pearl Harbour, Black Hawk Down
& Lucky Number Slevin...?
Well...that's right....
That's actor Josh Hartnett....