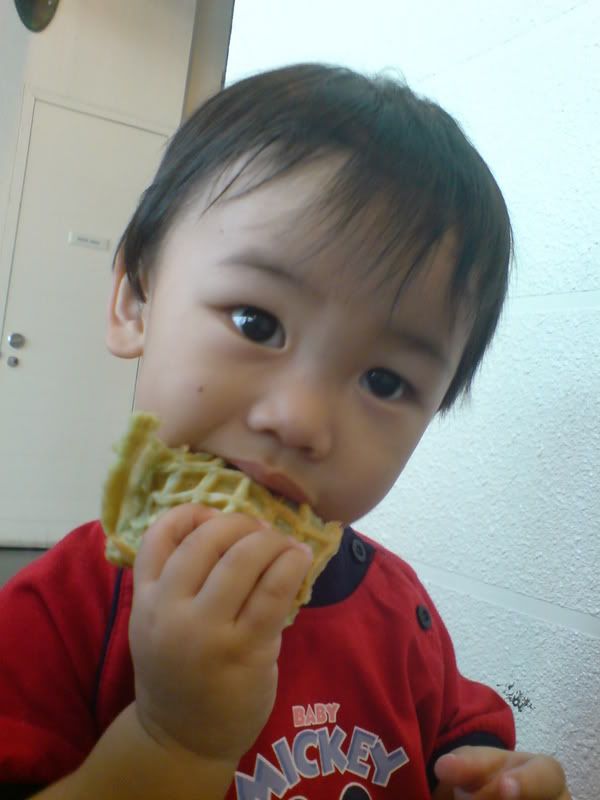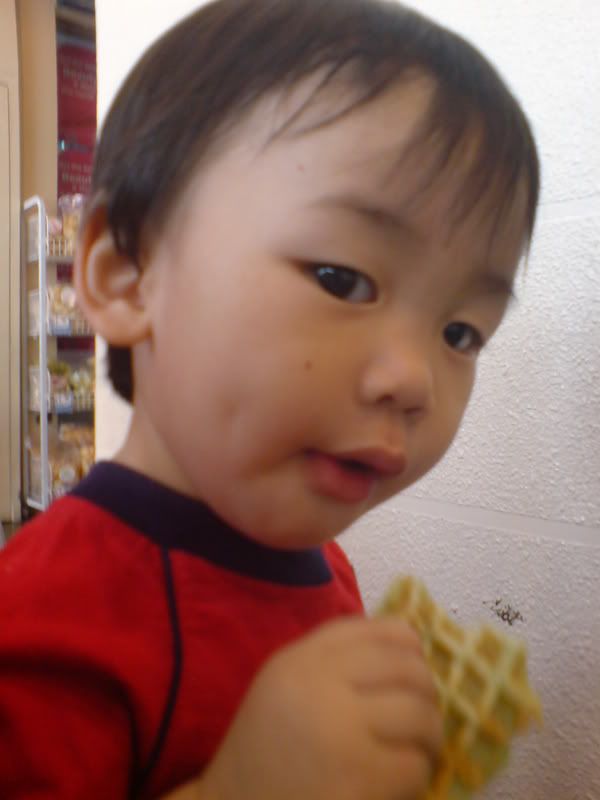 Everytime mummy goes to Poungol Plaza to do her marketing....
OR *ahem* just plain walking around aimlessly....
so that we can enjoy the FREE aircon
to get away from the freaking HOT weather recently....
Save the enviroment mah.....
(*ahem* in actual fact.... save eletrical bills lah....)
Mummy will definately buy waffle from the bakery at level one....
I love it..... I can finish 3/4 of the waffle.....
Yummy!! Wanna join me?!?