Shanghai: 28/03/07 till 30/03/07
This was the well deserved shopping trip
mummy has been looking forward to....

Day 1 (28/03/07):
We went to Auntie Candy's place for dinner....
The apartment was cozy and nice....
Macham showroom flat like that woh!!
I even get to meet my long lost friend, Becky.....
Mummy finally got her Twin Savvy Combi Pram.....
This pram is good for my shopaholic mummy
when Sophia mei mei comes along!!
At the mean time... Becky and myself had a good time in it.....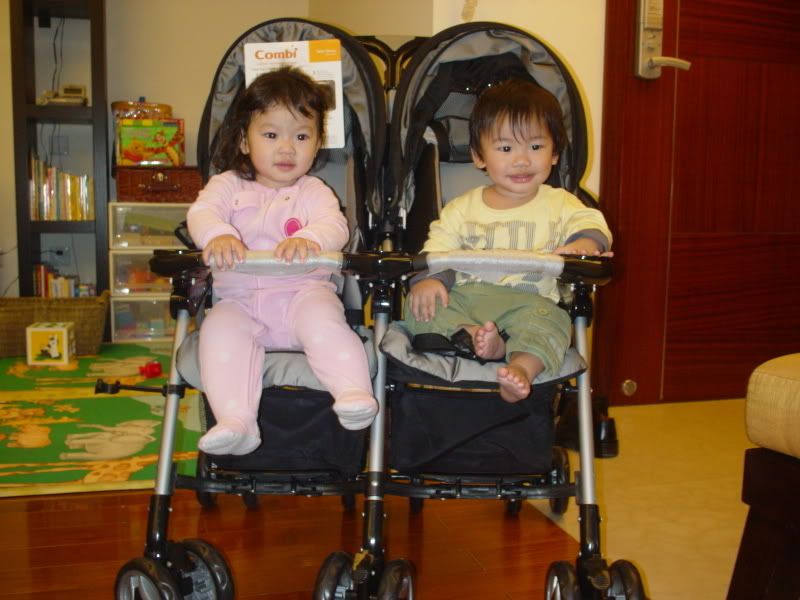 Becky & Me on our brand new
Twin Savvy Combi Pram!!
Day 2 (29/03/07):
The day started with local food....
mushroom, steam egg and meat patty kway tiao....
It wasn't anything spectacular!!

We made our way to the train station (LouShanGuan Road station)....
It was the beginning of our shopping adventure....
And our first time on a Chinese subway ....
Thank God that there was no one spitting!!!
We travelled all the way to Shanghai Science & Technology Museum Station....
There was a underground air conditioned huge shopping maze....
Bags, clothes, shoes, household deco but very little children clothing.....
It reminded mummy very much of the old Xiang Yang Market
that she used to go to.... (when she still could fit into a kebaya!!)

We then proceeded on to NiHong Market at PuAn Road....
This time round on a cab....
(it was a breeze...
except that the taxi driver didn't understand where mummy wanted to go....
Mummy's Mandarin must be terrible!!
She had to SOS Auntie Candy to SAVE her!! Rahahahahaha.....)
Now this is mummy's shopping heaven!!
It was a huge market selling all children stuffs!!
A bit messy though.... But it was all worth it!!

Within 6 hours of shopping, mummy snared
23 pieces of children clothes....
The loot could have been more....
if not for all the winter clothing still on display.
which are not so suitable for our climax in Singapore.....

Mummy was SUPER SATISFIED with her loot....
She is even considering making it into an annual shopping trip!!
kekekekeke... Retail Therapy!! It works all the time!!

Then we went over to Auntie Candy's place to stay for a night.....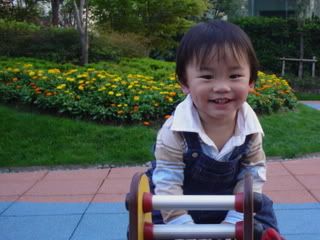 FUN @ the Playground @ Auntie Candy's place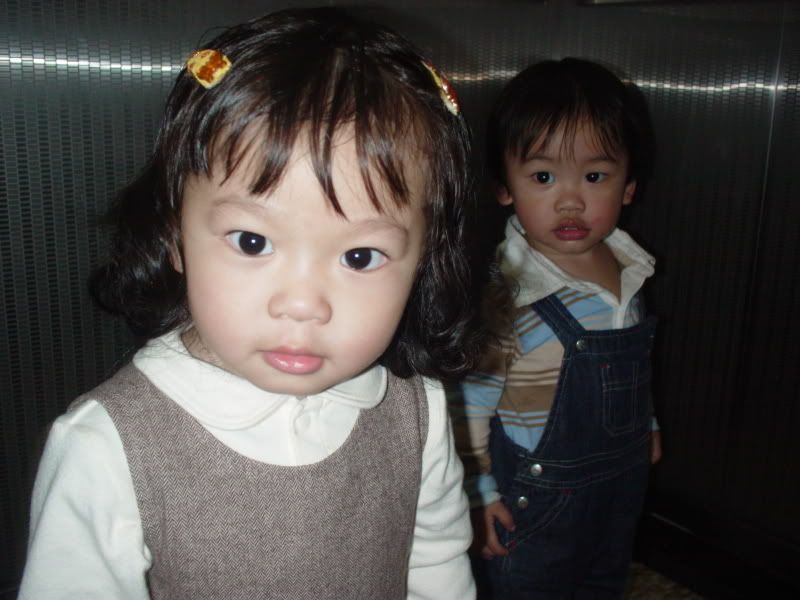 Becky & Me in the Elevator
Becky & Me Caught in bed
Hahahaha.... Nothing R-rated....
Although I was caught in bed naked with Becky...
Seriously!!
This was what we were doing.....
Having a wacky time... Gymboree on BED!!

Day 3: HOME SWEET HOME!