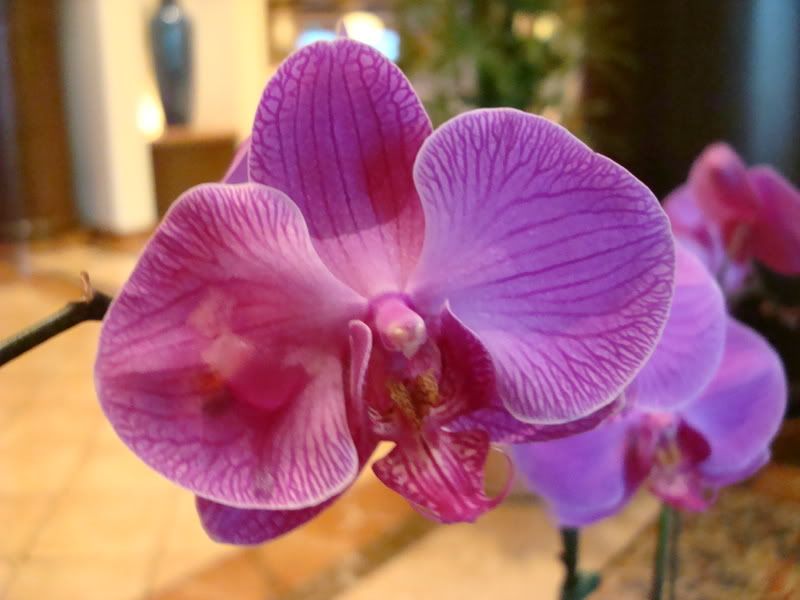 Beautiful Orchid
(National flower of Singapore)
from Merchant Court Swissotel

The nation is celebrating it's 42nd birthday.....
Happy Birthday Singapore....
BUT, I am simply not happy about it....
Well, I am not the typical complain and complain Singaporean....
But, I tell you hor, this time round I really need to complain loh!!
When the nation is happily celebrating it's birthday
with beautiful fireworks....
I am running a high fever....
and when I say high.... I really meant HIGH!!
It was so bad that my face was flushed red
even without stealing mummy's blushers!!

Since it was National Day,
Our trusty PD; Dr Lilian Lim was not open for that day....
Mummy had to call the emergency hotline to ask for her advice.....
Dr Lilian advice mummy to give me paracetamol every 4 hourly.....
and if fever still persist, visit her in the clinic tomorrow....
My poor parents had to watch me around the clock.....
to make sure that my temperature doesn't hit the roof top!!
Daddy even sponge me with COLD water,
to make sure i am not overheated.....
Dun you think I have the BEST parents around?!?
*muack* Lub you deep deep Daddy & Mummy.....