Since Hiroshi's current new craze is Toy Story,
I've baked a toy story theme cupcakes to surprise him....

So here we go...
To infinity and beyond!

Unity is Strength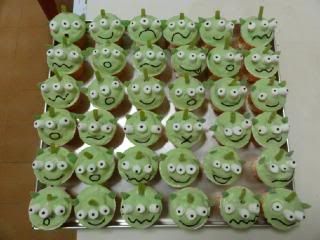 Alien in deep space hibernation mode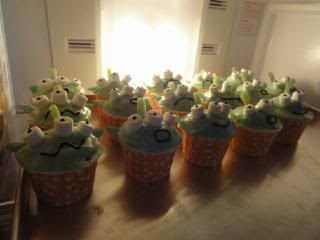 Alien with Buzz Lightyear
on the space station cupcake stand

Toy Story Goodie Bag
Still sticking to our "NO JUNK" policy party bag.
*ouch* feeling the pinch!
Hiroshi & Sophia in School Celebration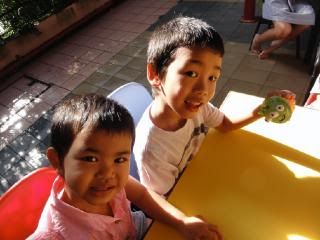 My lil Charmer with his Cupcake
I love the big smile on your face!
You made all the mad, rushing, last minute bakings all worth while!