She was among the evil "sisters" who tortured poor Armand and his "brothers".
Yet again I felt that it was the perfect reunion
I wonder who is going to be next?!?!?!?
Totally love the table gifts!
Pretty & Practical!
(A blank key with the double happiness logo on top)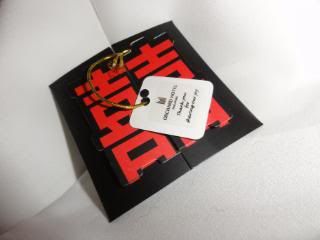 The pretty bride Peggy & Myself

Peggy and the very talented groom; Rane.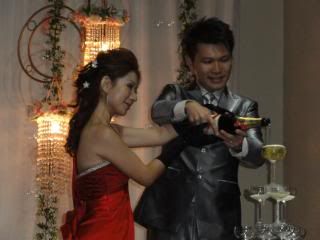 Hiroshi's playmate for the night!
Manohar, thanks for keeping him entertained....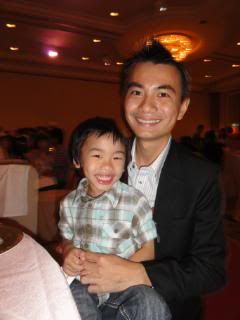 Yet another grand reunion pitcure.
Hiroshi looking pretty washed out,
coz he's half way to lala land!
Many thanks to "uncle" Benjamin for picking the kids up from school
and keeping them entertained.

Lastly, this is to wishing the couple,
百年好合, 早生贵子!!!