Back Posting: 1 May 2009

It's been a crazy week for me...
But, It's all worth it!

My 'lil' niece is getting hitched!!

This is the most powerful cupcakes I have made so far!!
Carrot cake with chilli padi & wasabi frosting!
And that's just one of the 4 "breakfast" items
for the groom & his entourage!!
They also had
lemon sour plum popsical,
ling yang with bitter gourd jelly,
& concentrated rose syrup!!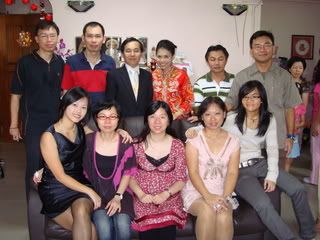 Off to the church wedding....
Sophia is the flower girl & Hiroshi is the page boy
They performed beautifully!
A vast difference from the rehearsals we had!
Praise the Lord!!
I'll upload the video as soon as I get it....
Just keep a look out for it!
(and btw, I made Sophia's dress!
So cute isn't it!!)
These cupcakes kept me up 3 days, 3 night!
Thank God Kitson was ever so understanding and patient
to take care of the kids for me....
I made 100 cupcakes!
Flavor ranges from
dark chocolate cupcake with chocolate rum ganache,
to espresso chocolate fudge cupcake with mocha frosting,
to carrot cake with cream cheese frosting!
And thank God it was a HIT!!
(Oh well, at least no one complained that it was too sweet
or start scraping off the delicious frosting!!!!)
Everything you see here is DIY,
that includes the gumpaste roses,
& cupcake stand!!
It took me 30 mins to craft 1 gumpaste rose!
I love the cupcake stand!
Very elegant, classic and out of the norm!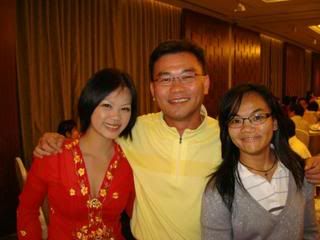 The look so alike!
I swear!
Everyone says that!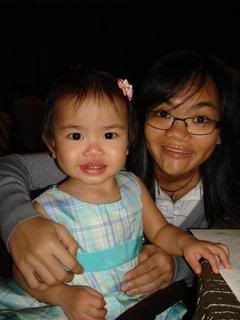 Red seems to be the theme colour of the night!
The overjoyed parent of the bride!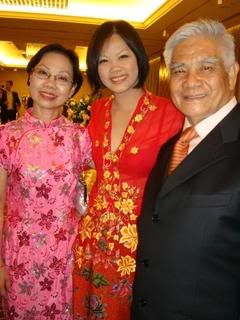 With an old friend, Kelvin the photographer....