I love just about everything regarding my latest haircut.
Fabulous Color & Great Cut!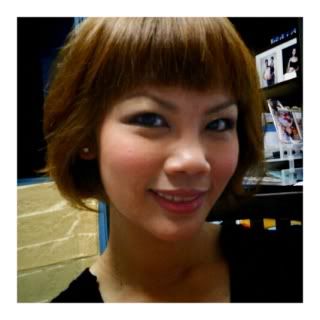 And best of all,
It's inexpensive!
This offer is only valid for those
who has the guts to travel up to our neighboring cowboy town.
This is definitely a hair salon that you might want to bookmark on your GPS.
DISCLAIMER: Hair Cut is done by Students
Not too sure if you are brave enough
to leave you hair at the mercy of these newbie stylist.
But, from my countless personal experience,
I've always left the salon as a happy customer.