You won't believe what we did this time round....
I called it Express Travel Pte Ltd.....
Daddy had 3 days off from work...
We (this time round we brought grandma along.....)
travelled from Singapore to Johor Bahru,
Johor Bahru to KL,
KL to Ipoh,
and from Ipoh to Singapore....
Isn't that alot to accomplish in 3 days?!?
I am so proud of you daddy!!


We went up to KL to visit our new baby cousin; Mikki.
Isn't she such a sweetie?!?
*nudge* daddy, I also want a baby brother or sister to play with!!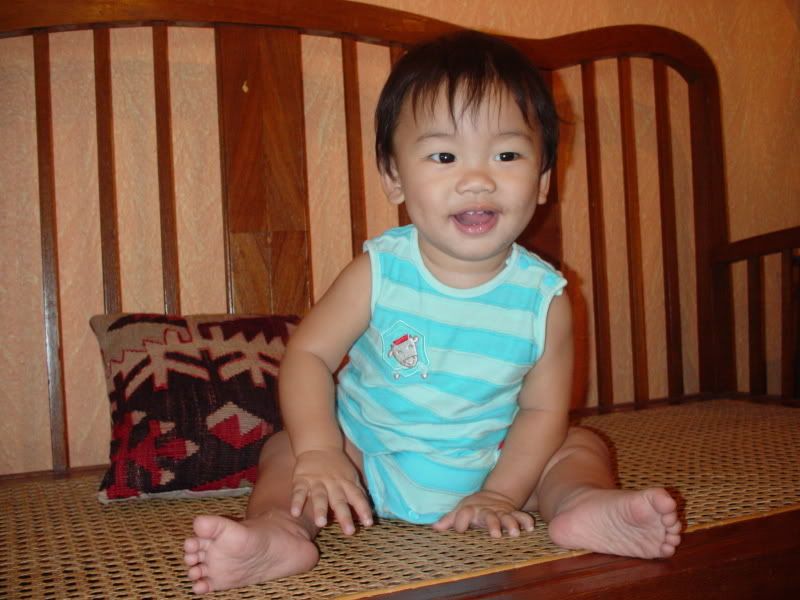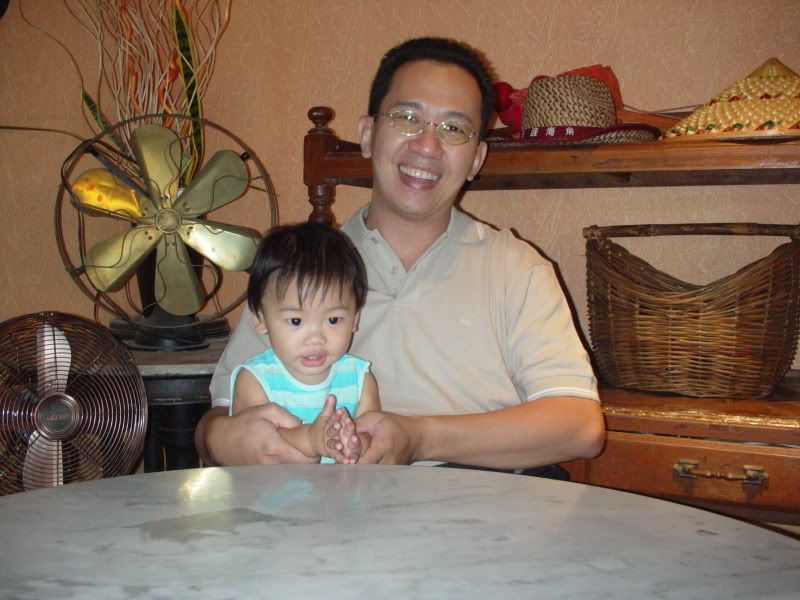 These pictures were taken at Restaurant 1919, Ipoh Garden East, Ipoh.
(Directly opposite Tesco)
This yummy eatery is recommended by yi ku ma....
The atmosphere is nice, it throws you back in time, the food is okay....
BUT, the service is EXCELLANT! You should go try it for yourself.....
good food + good company + good service = a happy hiroshi
Isn't that a perfect equation?!?
That's me looking exhuasted from the Express Travel holiday.
I am sleeping on my make shift bed;
Blankies on the floor board of Uncle Chong's spacious Serena car....
Night night, Sleep tight, Dun let the blankie bugs bite.....
I am already looking forward about my next travel adventures!
Oh, before I forget. Happy Childrens' Day!
May all the children in the world live in peace and harmony.
Let there be no sorrows, no worries and no pain.....
Only laughters of carefree children flooding up the streets.....