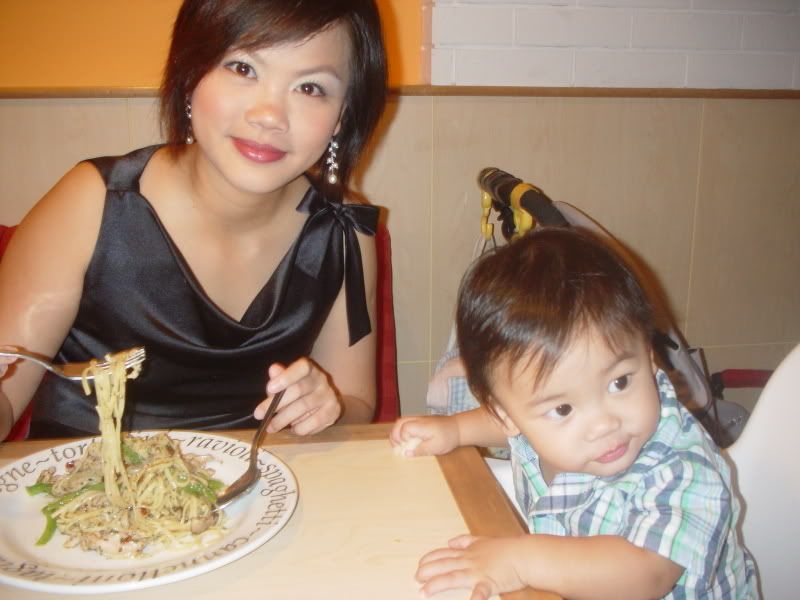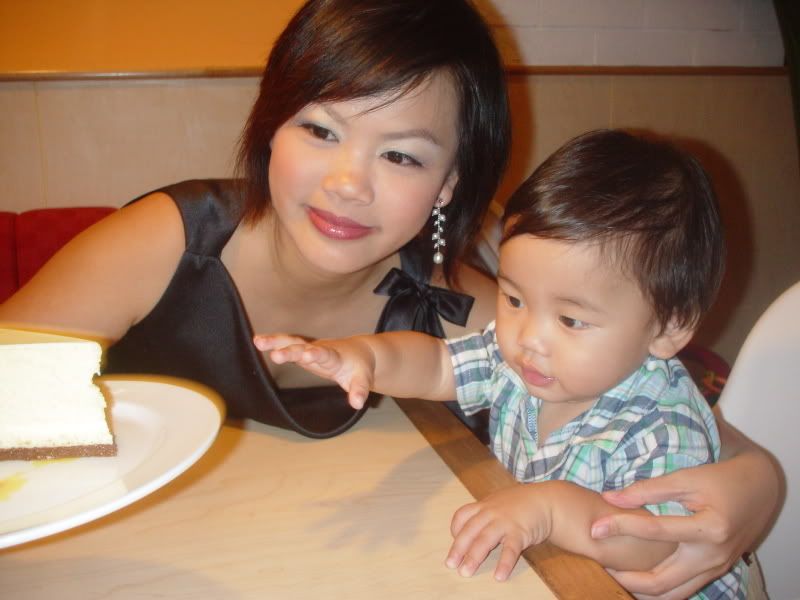 Seeing mummy dolled up and daddy dressed up,
I knew something special was going on today.....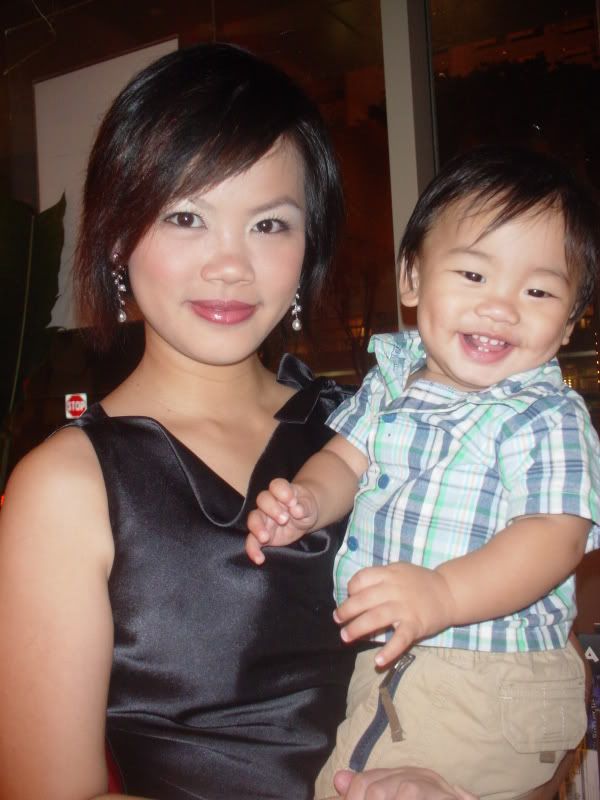 We were at Cafe Cartel; Marina Square....
It is Mummy's Birthday!!
Mummy & daddy had sumptious dinner....
and I had to stick with BREAD,
which is FREE plus FLOW!!
But, it wasn't all that bad,
at least it made me realised that dipping bread
into mushroom soup is a jolly good idea!!
I had a tasting of mummy's birthday cake....
It was this yummy, creamy, moist
New York Cheese Cake!!


Mum, when will it ever be my turn?!?