Curry Favour
Stamford House
(nearby City Hall Mrt Station)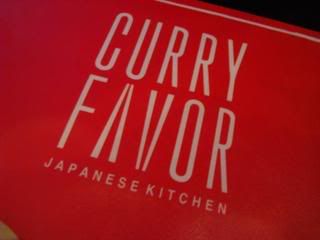 Mummy, me and SLEEPING mei mei!!

Curry Katsu
Nothing beats freshly deep fried pork cutlet!
They tasted SUPER!!
but, the curry soso nia.....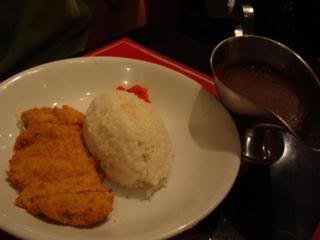 Soft Shell Crab Curry
soso nia....
meimei slept THROUGHOUT dinner!!
Final verdict: Food is nothing much to shout about.
But the service is FANTASTIC!!
Service was prompt and proactive....
Every waitress were happy to serve!
*service with a smile*
Very kiddy friendly,
they even had a sippy cup for me!
Shopping at Raffles City after dinner:
I want to be a race car driver!!
I am going nuts about cars!!
mei mei eating yogourt....
Is she enjoying it or not?!?!