Hiroshi: Let's pretend to be fireman!!
Alden: Hurray!! Let's go put out some fire!!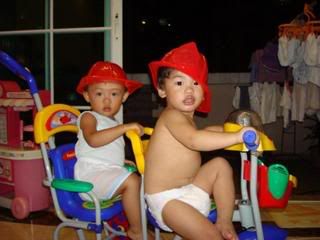 Hiroshi: Hey!! Who turned off the lights?!?
Alden: OMG!! We're in trouble!!

Hiroshi: Quickery... Reach liao loh.... Let's go put out some fire!!
Alden: Motion Sickness liao lah!! You are such a BAD DRIVER!!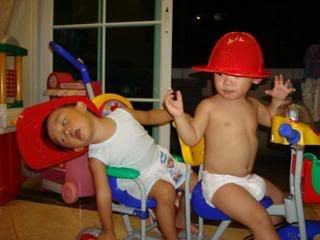 Hiroshi: Shite! There goes our fire engine.... I rammed it into the LAMP POST!!
Alden: I'm outta here... You're indeed a TERRIBLE driver!!!
Hiroshi: -_-"' *duhz*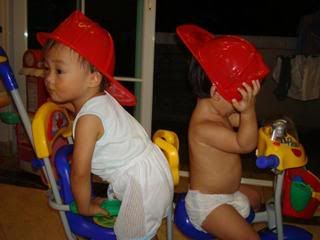 Daddy also having a good time with sparklers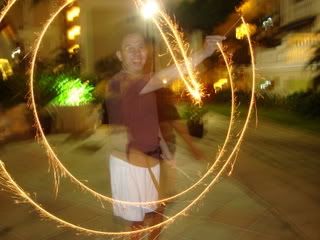 We spent the evening eating mooncakes, playing with sparklers,
strolling around the pool side with our traditional lanterns.......

Mummy's camera went out of batt,
so did not manage to capture any kodak moments of me carrying a lantern.

Nevertheless, it has been a wonderful day out with my cousin, Alden.
Back Posting: 22 September '07