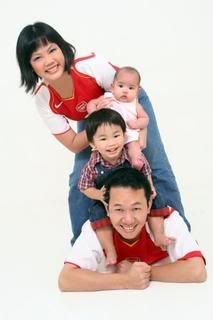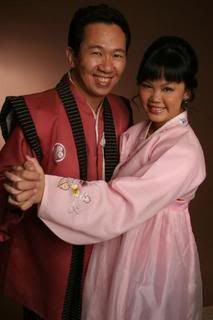 Oh well.... It was such an experience at
nbyn
.....
(naughty by nature)
Mummy received a phone call last week regarding this FREE makeover,
and the promise of 2 FREE pictures on a CD ROM by this company.....
Having a feeling that she has got nothing to lose, Mummy went for it....
We were greeted by friendly "personal" consultant.....
And when I say personal, I really meant personal!!
This so call personal consultant follows through your shoot with you.....
Duties include, making us feel at home, playing with me and mei mei,
guiding us to the make up rooms, costume closets and the studios,
trying very hard to make me smile.....
which of course at the end of the day....
TRY TO SELL US SOMETHING!!
let's cut the long story short,
I'll say that the studio looks extremely professional,
In fact, everybody in the studio looks professional....
From the consultants, to make up artist, to photographer....
and even the pantry auntie.....
BUT.... the catch is,
at the end of the day....
they are trying to sell you a package of "PRIVILEGES"
ranging from $3000 to near $4000.....
(they even worked out an installment plan..... Oh, how BRILLIANT!!)
As they were busy trying to impress us with the `Privileges'...
I thought this was what I heard....which was quite puzzling to me
as their cantonese seemed to have some strange abbreviation!
*********
Daddy - NB....chialat liao.... (errr....later I found out nb=nah beh)
Mummy - wah .... die die also cannot be SH! (sh=sor hai)
Daddy - anyway, since here liao...if picture nice....buy the PHOTO-lor
Mummy - see how lar!
When we were told about the PACKAGES, even I almost fell off my pram!!
**********
Luckily mummy & daddy didn't even bat an eyelid....
...Ehhh...that's my 1year `Gooni Hoon' money leh!
Even with the offer of installment plan,
We turned down the offer AMICABLY ...