They affectionately calls him Cadbury
(But, I think we should call him Kraft instead.....
Since, Kraft bought over Cadbury!!!
wahahahahahahaha.....)
Mummy Crystina
(Oh YES!!! It's a BOY!!!!)
Cadbury & Myself
(Look at that innocent puppy face!!!!)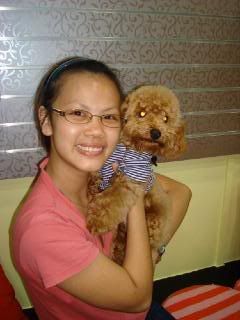 You know how it feels when you become a new parent,
and every restaurant you go has to be a baby friendly one?!?!?
So now Crystina is feeling the new parent syndrome....
We got to go to a Doggy Friendly restaurant
because of baby Cadbury!!!
*big fat grin*
Hiroshi & Sophia
helping themselves with toys
@ the Give a Dog a Bone Cafe!!!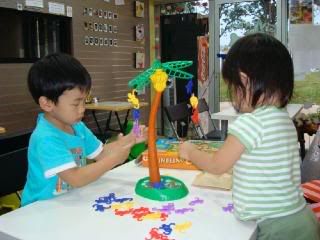 That's my cheeky baby!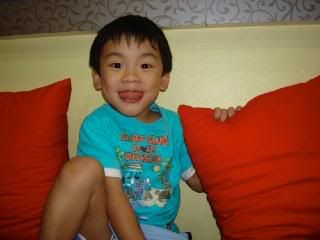 I suppose Cadbury's food is tastier than ours,
because, he did finish it in record time!!!
I wouldn't say I love the food,
But I think it is still a great place
for your doggy to roam free
while you catch up with some old friends.....
Give a Dog a Bone!
740 Bedok Reservoir Road
#01-3177
Singapore 470740
Jacqueline 96194270
Nicole 81890721
Operating Hours
Weekdays: 3.00pm - 8.30pm
Weekends: 9.30am - 8.30pm
Closed on Mondays