I am terrible at keeping in touch with friends and relatives.....
But, believe me people...
I am TRYING my very BEST!!!!!
*weak smile*
The last time I met up with these bunch of friends
This time round is Reunion Steamboat dinner at Christine's place!
The host; Christine, Myself & Margie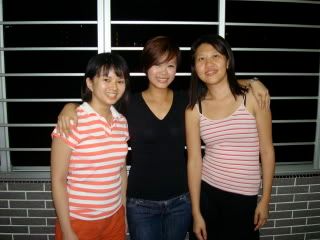 See how much the kids has grown since the last meet up!
The BABES!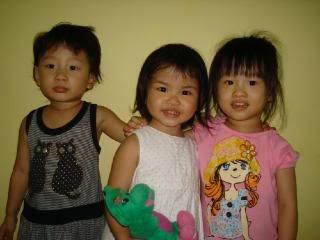 The HUNKS!!!!!
We should do this more often!!!
The kids had so much fun!
Christine, Thank you for inviting Us!
Margie, Thank you for the Ben10 & Dora watches!!!
(The kids still can't take their eyes off those watches!!!)