Back Posting: 24th December 2008
Margie invited us to her place for Christmas Eve Party....
As per requested by the host,
I cooked Singapore Chili Crab!
It was a sell out!
Our Cheese Selection
*I swear this is the most appetizing food on the table*
How can you NOT LIKE Christmas!!!
Look at all the wonderful presents!!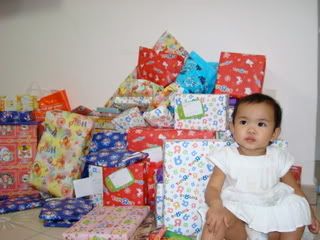 "We've been good and we can't wait!!!"
L to R: Sam, Nick, Sophia, Grace, Eunice
Hiroshi: "I've got the flashiest smile.... 
So...... Does it mean that..... 
I am getting the biggest present as well?!?"
L to R: Sophia, Hiroshi, Grace
Sophia & Hiroshi with their christmas presents.....
The host; Margie, Myself & Christine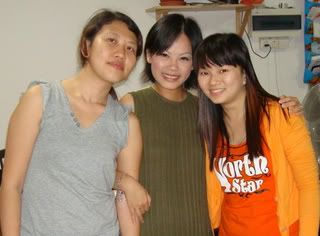 We had a blast....
Thank you for inviting us!