Back Posting: 05 December 2008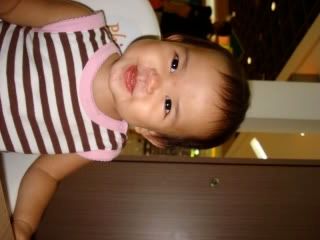 Sophia's HUGE cheeky eyes are VISIBLE again!
The eye infection didn't affect her too much.....
In a matter of fact, the medication & the eye drop part did!
whenever she sees me with her medication 
she will go running in the opposite direction, 
shakes her head violently,
and kept saying, "Don't want, Don't want!!"
We had dinner with my sister in law and brother in law
@ Phin's beerhaus & grille (Tampines Mall)
St Louis Lamb Cutlet
Pork Rack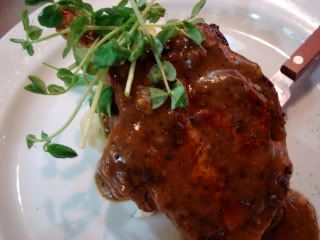 Chicken Alfredo Pasta
Walnut Brownie with Vanilla ice cream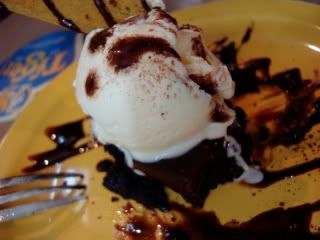 Fried Mars Attack with Mocha & Chocolate Chip ice cream
This is a tat too sweet for 1 person to finish it all by themselves....
Sharing it with a love one or friends might be a great idea!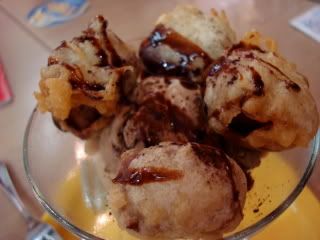 Overall, the experience is good!
Service staffs were very well trained, 
and most importantly, they all spoke english!!!
(I am not against "foreign talents" working in Singapore....
But, at least for GOD SAKE.... Speak SOME english!) 
Food is good and also reasonably priced.
*recommended*