You seriously won't believe where we spent our Christmas!
JB...
Yup, You hear us right Johor Bahru!!
As usual, Margie instigated the Christmas Outing....
1st stop was lunch @ 有記XO Johor Jaya

Sam, Nick & Hiroshi by the Christmas Tree @ 有記XO
Hiroshi & Nick During Mealtime.....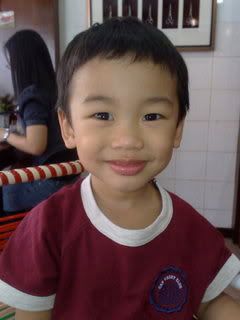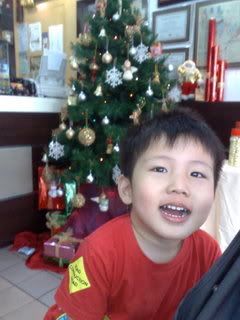 As usual, the 招牌 double boiled soup received good reviews....
*Thumbs Up*
*Must Try!!*
Margie is addicted to it now!
(On a side note, I thought I could surprise my MIL and SIL in JB....
I called MIL on her mobile and asked her where she was....
Only to be replied innocently IPOH!!
Wahahhahaha... 
So much about surprises, huh!)
And since I had a terrible Ba Kut Teh craving.....
We had dinner at Beach Road Ba Kut Teh....
Some random pictures at dinner time.....
Hiroshi & Sam
Sam & Sophia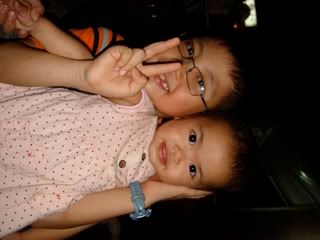 Sam & Grace
Grace
I just love the way she lights up for the camera!
Simply adorable!
We'll like to wish everyone 
Merry Christmas and A Blessed New Year Ahead!