Back Posting: 19-21 December 2008 
Breakfast at Agneey's Cuisine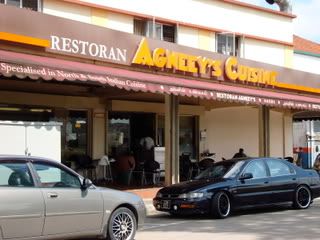 The menu says it all; its all about Indian Food!
The food is  Great!
Everything we ordered off the menu taste fabulous!
Try the masala tea and ginger tea!
They taste so authentic,
not like some 3in1 mambo jambo stuff 
they served here in Singapore!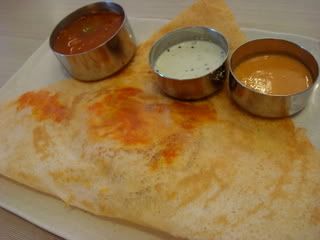 Father and Daughter bonding time (",)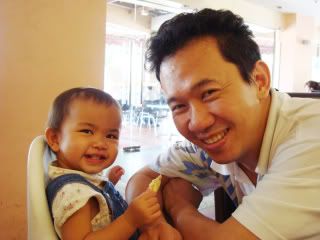 No. 33, Jalan Titiwangsa 3/3
Taman Tampoi Indah
81200 Tampoi, Johor Bahru
Johor
Ayden & Sophia
 Me & Mini Me!
Standing L to R: Kitson, Sophia, Hiroshi, Me
Steated L to R: Mama, KT, Alina, Ivy, Peggy, 
Christine, Chong, Rachel, Joey
Sophia is fascinated with the Christmas Tree
(I got to get one for our home next year!)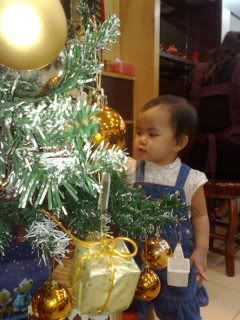 Buddy Buddy Pose
Ayden & Hiroshi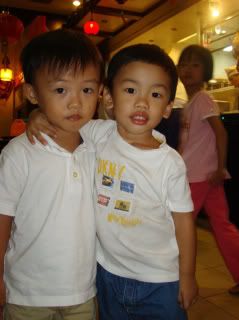 Ayden obviously prefers Sophia's company.....
Sophia & Ayden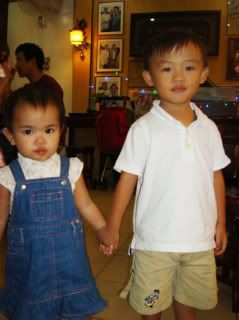 See... I got evidence!!
Ayden holding Sophia's hands....
Kids gathering up at Peggy's place....
冬至
We had 3 generation sitting on the dinning table, 
patiently 搓ing 汤圆....
Unfortunately, I didn't get the chance to take pictures of it!
*I OVERSLEPT! DARN!!*