It's been a long time since I made any garment on my own.
11 years to be precise....
Now, I am finding real joy 
making little mini dresses for my princess....
This was my 1st attempt...
The dress was obviously too BIG!
But, the bow looks really Cute & Classy!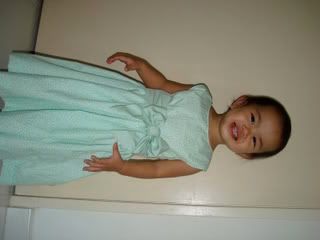 2nd attempt
I love this one....
It fits her just right...
And she looks really comfortable in it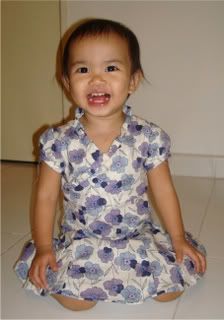 Many thanks to SIL Irene who gave me the sewing machine,
so that I can indulge in the hobby I once loved....