We were invited to Cadbury's 1st Birthday Party.
as this is our first doggy birthday party.......
And since we do not have a pet to bring along,
Daddy Ray, Mummy Crystina & Baby Cadbury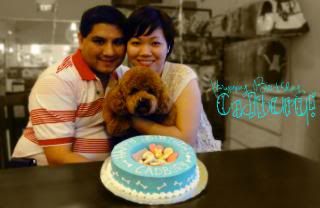 Birthday Hug for Cadbury!
Amazing Doggy Birthday Cake!
I'm not sure how this one taste like,
but Cadbury's doggy friend; Marshall
seems to give it a 2 paws up
form having countless servings
of this yummilicious cake....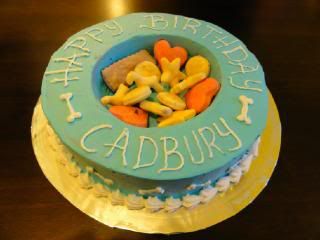 A contented Cadbury with a pram-full of presents!
Party venue was at
Furry Pets
located at
100 Guillemard Road
(Former Singapore Badminton Hall)
They serve great human food as well!
Thanks for the invitation,
We had tons of good fun!!!