Many Thanks to Nuffnang & Lego
for the exclusive invites to
Lego Duplo Kids' Event
Getting our Quirky Photos taken at the Photo Wall.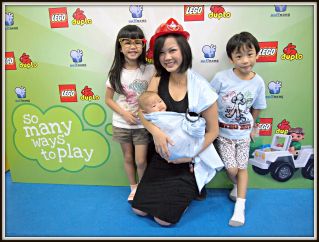 Event was held at Hokey Pokey; Suntec City
Cozy indoor playground. Great for younger kids.
Slides, Ball Pits, Toys and even a Reading Corner!
Sophia having plenty of good fun at the ball pit!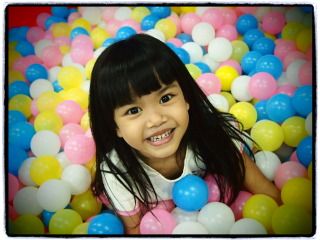 I lived in the generation
where my grandmother would frown upon Lego bricks.
Since there were many small part involved,
she was worried that we might end up swallowing them.
That was how I grew up lacking in the creativity department. ;p
We were delighted to learn that Duplo;
a building toy that is specially designed
for children age 1 1/2 - 5 years old.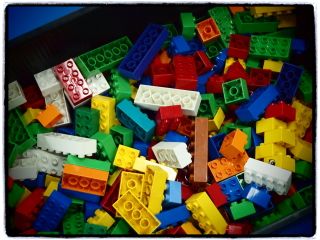 They are twice the length, height and width
of the traditional Lego bricks.
It makes them easier to handle
and less likely to be swallowed by younger children.
Great way to kick off a Child's Creative Building Career.
This is Hiroshi getting interviewed by the host Joanne
regarding his dream hotel with helipad.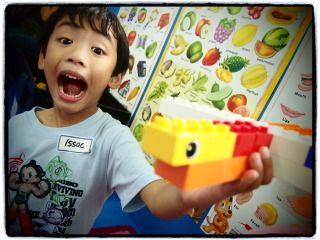 DUPLO is all about giving your child the opportunity to
build, create, and develop while discovering so many ways to play!
And where was Franklin all these time you ask?
Chillax-ing one corner and reading a good book.