Back Posting: 15th Feb 2009

@ Punggol 21 Community Center
Bloodmobile
*hahahahahahaha*
I like the sound of it!
Sounds so "batman" *ahem* batmobile!!
Lengthy Questionnaire
Be kind me to me. This is my first donation.
My virgin blood donation!
Vein Hunting
They were looking for 
BIG JUICY VEINS.....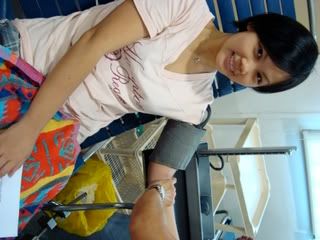 Unfortunately, all my veins are TOO SMALL!!
So, kena rejected cannot donate!
I have been rejected 4 times in blood donation...
-1st time: I was UNDERWEIGHT. You need to be at least 45kg.
-2nd time: I was Pregnant.
-3rd time: I was Breast Feeding
-4th time: My veins are TOO SMALL
*slap forehead*
Nevertheless, I did saboed Kitson to donate his blood again....
muahahahahahahha
*evil laughter*
Singapore Kite Day @ Punggol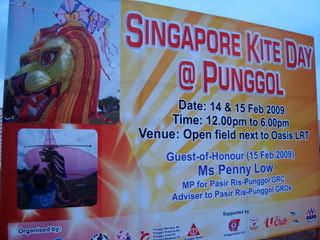 The last time I recall seeing this much kites 
was when I was a little girl,
in a open field at Marina South.
*I think that is making way for 
the up and coming money making IR!!*
My mum used to bring my sister and myself 
for kite flying sessions.
And I am pleased to say, my mum flies the kites really well!
100% lift off! No Disappointment!!
Hiroshi enjoying the sight of blue skies 
filled with colourful kites.....
Getting into Action
That's the kite that comes with the goodie bag
Super easy to fly one loh!
The weather was so HOT HOT HOT
that I decided to get Hiroshi this cap!
His poor cheeks were flushing red within 15 mins of kite flying!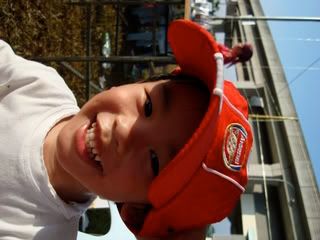 That is how couch potatoes will fly their kites!
Sitting on a chair
*duhz*
We won the 7th prize in the lucky draw!!
Chairman from the Singapore Kite Association With Hiroshi
Hiroshi excited about his win,
kept insisting on taking a picture with his prize!!