Back Posting: 07 Feb 2009 - 10 Feb 2009
It's been a long long time since I've taken a coach to Malaysia....
To my surprise,
they've advanced to keep up with the Budget Airlines.
New, Clean,
Double decker coach,
Comfortable chairs ,
& even Personal Entertainment Unit 
with a pretty good selection of movies!!
And I also have to mention that 
the prices of tickets have gone up too!
I seriously cannot remember 
paying 50 bucks the last time for a ticket to Ipoh!!
Coach from Grassland
2 lil darlings 1st experience on a coach ride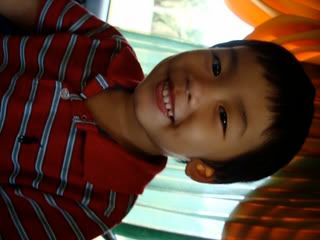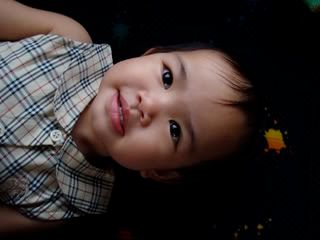 Sophia showing off her PERSONAL entertainment unit
*ahem* 
which works ONLY in the MALAYSIA!
(I wonder WHY?!?!?!??!)
Sophia safe & sound asleep in daddy's arm
*aww* So sweet!!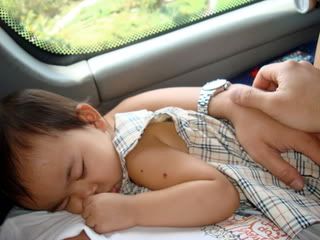 Since I was on a double decker coach, 
and the coach was going on turtle speed around KL....
I found this guy on another bus!
I find it really amusing.....
Why is this IDIOT 
wearing a knitted hat in a super hot climax Malaysia.....
And worst still.... 
If you ever notice.....
He wore it INSIDE OUT!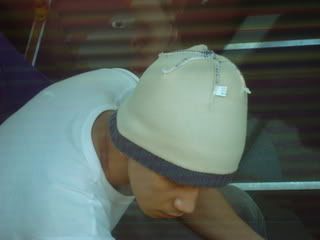 拜年 with Sister-in-law Linda

Dinner 07th Feb 2009
@ East Ocean; Menglembu
发财余升

横财就手

Donny wants to 旺旺旺!!!

Buttered 哈哈大笑
I swear the prawns are in there somewhere!
Red Wine Ribs
Mixed Vegetables
08th Feb 2009
Couz-in-law Wai Hong & Sharon
Dinner @ Delight Seafood Restaurant
Jalan Dass
Yam puree ribs claypot
Honey Chicken With Picked Ginger
Shanghai Nian Gao
Claypot Mixed Vegetables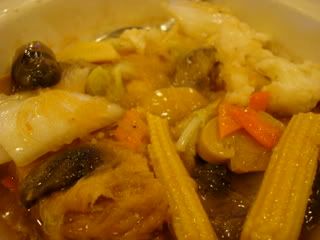 Red Wine Lamb
09 Feb 2009
Lunch @ Restaurant Jen Jen
 Near Pasir Putih
Shredded Chicken Hor Fun
Hor Fun that is smooth like silk
*It is Super Nice one Loh!*
Jelly Fish Bean Sprout
*Amazing how people innovate to add interest to a simple dish*
Dinner @ Lou Wong
New Town
Original Bean Sprout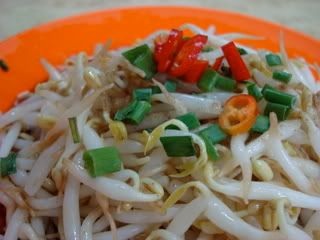 Chicken Spare Parts
*Please Don't Puke at the sound of it*
It is really GOOD tasting!!
Yummy Chicken
My 2 lil darlings who became expert in toothpicks!!!
*faint*
*HOME SWEET HOME*