Nephew Kelvin arrives from Doha today....
and I did not manage to get any pictures of him!
Duhz!
We went to the airport to have lunch and surprise Kelvin
One of the many wired looking sculptures at the airport
Hiroshi insist on taking a picture with it!
*slap forehead*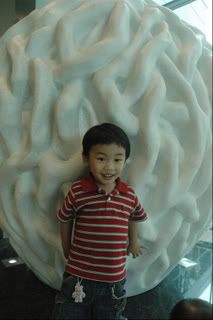 The kids saw Lion Dance and got excited over it!
They even refuse to leave the airport!!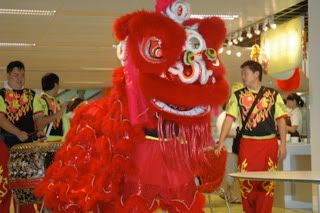 Hiroshi patiently waiting for Kelvin Gor Gor
Today marks the 7th day of the Chinese New Year,
which also signifies everybody's birthday.
And since Nephew Kelvin is here,

we had all the reasons to indulge in all the good food at
Rama Thai
.
8 Tanjong Pagar Road
Hotline: 62226626
Very Professional Service Staff!!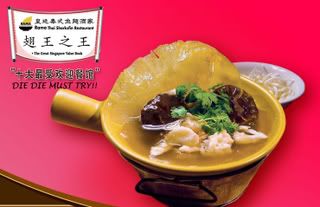 Ayden excited to see Sophia
Sophia shying away
*so girly*
Father & Son duo having a great time!