Sophia's hair is FINALLY long enough
What an Achievement!
For the FIRST time in my life
I brought the kids out to the beach
ALL BY MYSELF!!!!!
*gives myself a well deserved pat on the back*
The long, long train train!!!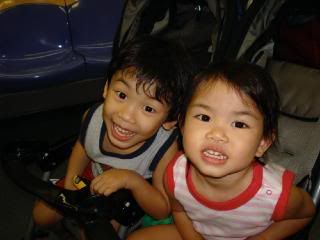 Sophia who couldn't contain her excitement
ran straight for the beach!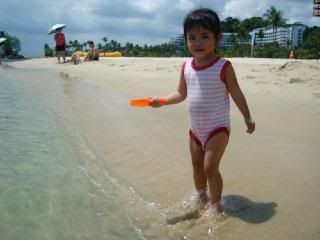 Hiroshi was just contented sitting by the edge!
Bubble, Bubble, Bubble!
Brave Sophia who didn't shed a tear!!!!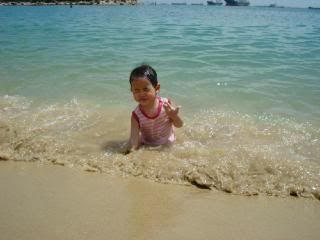 Typical Beach BUM!