皇天不负苦心人
After years of tweaking recipes,
I finally found the ONE!!!
入口即融
BEST of The BEST!!!
For the 1st time in my life I did not felt like I was wrestling with the pineapple.....
All thanks to wonderful tutorials found on youtube and google!
(Just type: How to cut a pineapple... and Voila~)
See!!! You can learn EVERYTHING from the internet!!!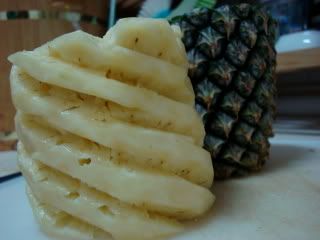 Pot FULL of grated Pineapple with cinnamon stick.....
I've learnt my lesson of not filling the pot to the brim!!!
Cause when it comes to a rolling boil,
Pineapple Juice splatters everywhere -.-"'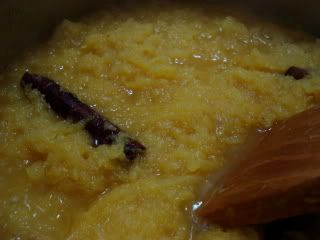 The Full Pot of grated Pineapple reduced to this!
That's alot of work for so little jam!!!
My neighbor asked me; "why so leh chey,
got to buy pineapple and do from scratch?!?!? Buy pre-mix lah~~~"
My reply was: TEXTURE!!!!!
Rubbed in Butter and Flour
(Looks like golden sunshine bread crumbs!)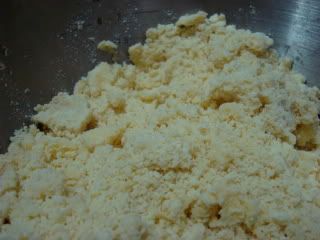 Adding the rest of the ingredients.....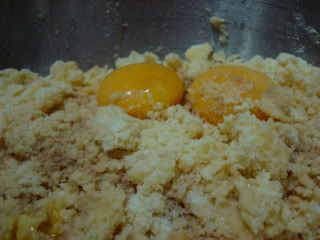 Lovely tart base waiting to be topped.....
Delightful tarts basking under the oven heat!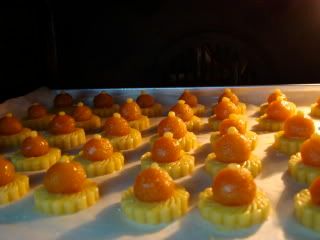 Friends popped by to "learn" they dying art of making pineapple tarts.....
All Done! Packed, Sealed and Ready to be Exported!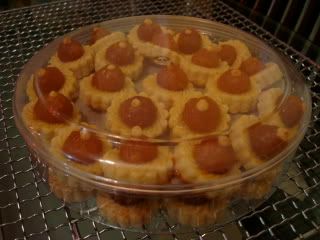 希望各位在新的一年里,
年头旺到年委!
钞票多到 数不清!!!!!
HUAT ARR!