Since Kitson promised the kids a trip to the beach,
he has to fulfill it even thou he was dead dog tired after work!
I swear these kids have memory of an elephant!
I've never seen Sentosa beach against the setting sun....
It's such amazing view!
Just for Fun
Sony Sweep Panoramic
Hiroshi was much braver this time!
He ventured deeper into the sea....
Maybe daddy was around,
hence he felt the extra security to go further.
*good job son!*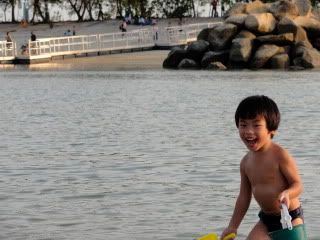 Sophia had a great time on the beach as usual!
That's the only place where grouchy monsters don't attack!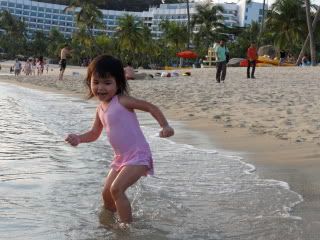 The 3 love of my Life
*I'm staying DRY as the official camera women*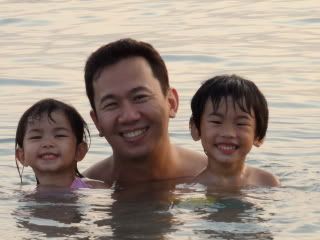 Kitson found a starfish that's still ALIVE!
We had a good time observing it
before returning the starfish
deep into the sea at the end of the day.....
(Isn't it nice to know that our sea is so clean
that we can find living organism!
Certified SAFE to swim!!)
The things children say....
Superb Imagination @ 40 seconds!!
Good Bye Starfish!
One last picture before we let you go.....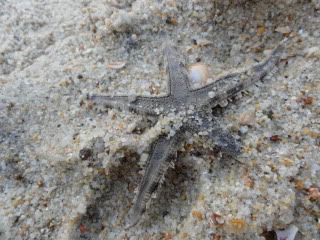 The night ended with the spectacular
Multi-sensory Extravaganza;