We turned up looking forward for a good time,
a chance to cool from the unforgiving heat!
Only to be greeted with
"Under Maintenance,
Sorry for the Inconvenience"
Arrgh!!
Try explaining that to kids
who have been looking forward for water play
after a long train ride!!!
I bet you,
it tougher than it seems!
The thing that 5 years of parenting has taught me is that
I've got to be pretty quick witted,
in order to avoid any unnecessary meltdowns....
So now, What's the Big Next Move?!?!?!?!?
The Rooftop Sky Park!!!!
But, we've never been there before!
Level of excitement looks pretty mild to me!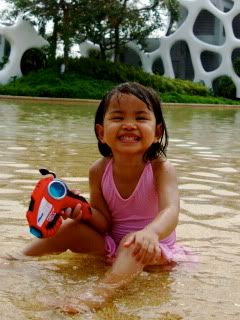 Nevertheless,
after a whole afternoon,
I gathered that the kids still had a hell lot of FUN!!!