I've always loved the notion of steamboat buffets.
Especially so on cold rainy days.
They are like comfort food for the stomach,
warming both hearts and souls.
We were invited to food tasting at Fat Fish Steamboat Restaurant.
Conveniently tucked near the main entrance of Ehub! at Downtown East,
You wouldn't miss it for it's attractive store front.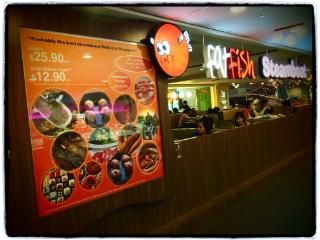 Since we wanted to experience both the
Special Chicken Soup Base
and Signature Tom Yam Soup.
we choose to have our steamboat yin-yang style!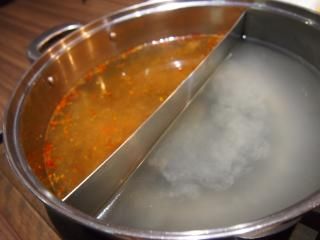 Judging from the looks of our soup base served up to us,
we weren't optimistic about it's taste.
But, we were proven wrong.
Humbling ourselves.
Learning to not judge a book by it's cover.
Special Chicken Soup Base;
a full bodied clear broth,
adding a tinge of sweetness once it touches the palate.
Signature Tum Yam Soup;
It does taste like it was done from scratch!
Flavorful, but yet not overwhelming .
It turns out,
they really did have a Thai Head Chef
with over 30 years of dedicated experience
cooking up this yummy Tom Yam broth fresh everyday!
Signature Fragrance Chilli Sauce
I have tasted nothing like this in my life!
Die Die MUST Have!
Sauce Galore!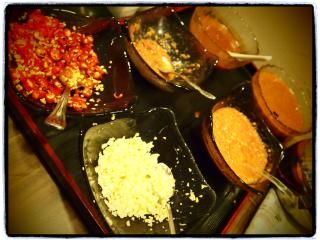 Premium Items
ltor: Fish Glue, Fish Maw, Sea Cucumber, Scallop & Kurobuta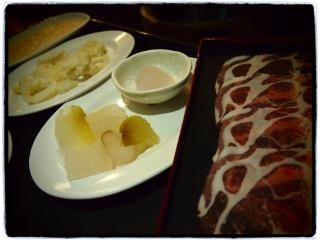 Fish Glue is apparently PURE fish paste.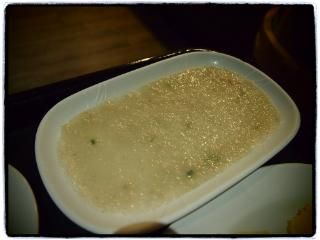 The "correct" method of handling this delicate dish is to give it a hot bath.
Handmade Chicken Ball and Pork Meat Ball
A Must-Have in Every Steamboat Buffet Menu.
Fresh Succulent Prawns!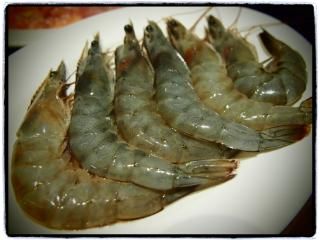 Thinly sliced Pork Belly & Thinly sliced Pork Collar
Simple Yong Tau Foo
Beef Fillet & Thinly Sliced Beef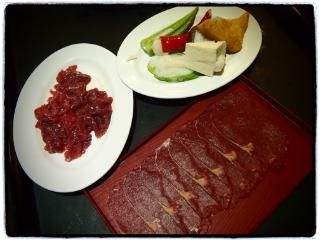 They even have see-ham!!!
Satisfied my cravings.
Dip this into the Signature Fragrance Chilli Sauce;
A match made in Heaven!!!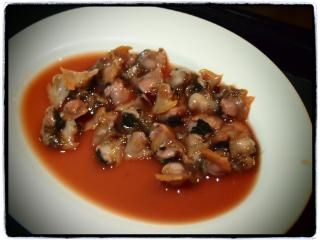 Assorted Vegetables and Mushrooms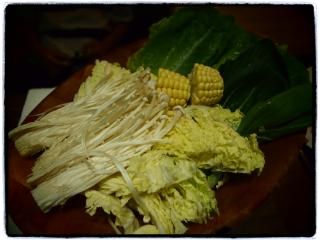 However, please note that drinks are NOT inclusive in this buffet.
Our personal favorite drinks were the Pink Guava and
Kalamazi
.
Overall dinning experience was pleasant.
Staffs were friendly and helpful.
Cozy Environment,
Perfect for Gatherings!
Outlets
Ehub@Downtown East #01-103/104, 519599
Sembawang Shopping Centre #B1-12, S758459
Opening Hours
11.30am to 10.30pm
Promotional Price
Adult: $25.90++
Child: $12.90++
Additional Surcharge of $3 during Friday, Saturday, Sunday,
Eve of Public Holiday and Public Holidays.
Want food that warms your heart and Soul this Christmas?
Head down to Fat Fish @ Ehub!Downtown East today.
And have yourselves a Belly Happy Christmas!!!