Sometimes it is sad to see some people living their lives
not knowing who their next door neighbors are,
despite the fact of us becoming more and more densely populated.
Many Hdb dwellers have chosen to live their lives behind closed doors,
confined to only 4 walls.
Minding their own businesses.
I hope that people could rekindle the old kampung-ish kinda spirit.
Where neighbors get together more often to socialize.
Always ready to lend a listening ear or even a helping hand whenever needed.
I've always enjoyed attending events
organized by the Punggol Residence Committee.
I love seeing my kids mingling around with other kids in the same neighbourhood
and getting to know them.....
Today's Christmas party was organized by
I love Christmas.
It is by my definition,
the BEST time of the year!
What is a party without a magic show?
I am sure that's not Santa Clause!
But he was sure the most popular man for the night in the kiddie's perspective.
Since he was always seen with a bag full of goodies!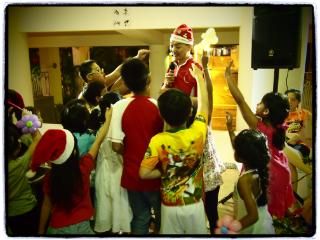 Hiroshi very busy entertaining the crowd.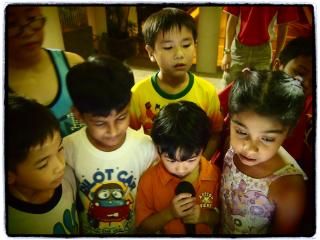 With his most-of-the-time-out-of-tune rendition of
Santa Clause is Coming to Town
I am sure they will all grow up to be great karaoke buddies!
Popping Popcorn
We all had fun!
Kids on Sugar High!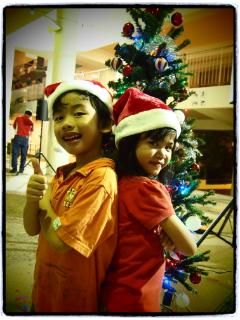 See you in the next RC party!
Merry Christmas
and have a great fatabulous year ahead!!!!