I used to spin music in a club during my younger days.
I enjoy music.
But, that didn't make me a dancing queen,
when it comes to dancing....
I'd rather cling onto my vodka ribena,
sit by the bar counter
and look pretty.
For the fun of it,
our family parodied
the latest Korean Sensation; Psy's Gangnam Style
during our stay at Park Regis Hotel,
submitted it for Ufamily MegaDance Family Dance Challenge
and got selected to be one of the three finalist.

We jumped with joy.
But, when the reality of choreographing an entertaining act sets in,
I panicked!
None of us had any professional dance trainings,
let alone having to choreograph one!
But, we held our heads together.
That is what this family is all about.
We are spontaneous people,
ready to take on any challenge thrown at us.
1st off, music selection
Our mind were pretty set on Shakira's Waka Waka.
Kid's loved the catchy tune,
and of course Hiroshi liked the idea of bringing his football on stage.
After we've gotten the music settled,
costume came next.
Took a pair of Sophi's old mini skirts
and started hand stitching black trimmings onto it.
I am thankful we were taught home economics in secondary school...
But then again,
my sore fingers were screaming for help!
Hand stitched the yellow and green trimming on Sophia's red singlet.
Simply love the pop of colors!!
Sophia helped by stringing pretty matching beaded bracelet.
Now my waka waka princess is almost ready.
Made colorful yarn pom poms from scratch
and painstakingly trimmed them to perfection.....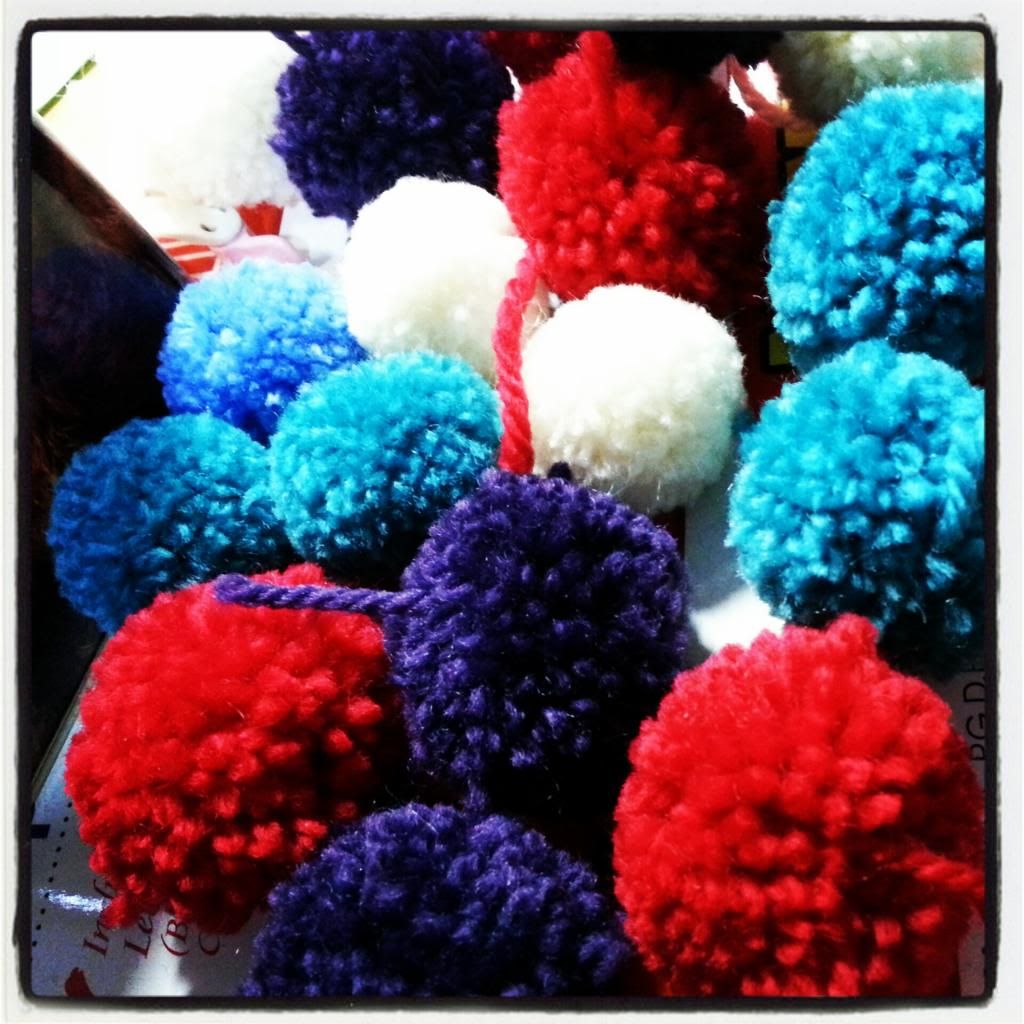 Stringed the colorful pom poms into hair accessories
that looked somewhat like Shakira's.
With a teeny tiny touch of my personal flavor.

Hiroshi's Waka Waka T-shirt

Even James gets one too!
Waka Waka Rompers

And since I am still breast feeding James,
my wardrobe is kinda limited.
So, the clever idea of making a fake collar
to match the color scheme of Sophia's Waka Waka Costume.

Now that the costumes are settled,
we got down to choreographing the dance and practices.
It seems like the dance moves for Waka Waka
are a tad too tough for me,
let alone for the kids.
Reluctantly, we had to change it to dance moves
that were less confusing.
And we ended up with Macarena.

The event was held at Hard Rock Hotel's The Coliseum
Both kids are ready to party and rock the house!

Interesting Activities around like Face/Body Painting.

All decked in costume and ready to perform.
(I guess that is the expression given
when Hiroshi is asked to smile way too often in a night!)

Out of the 3 finalist,
We were 1st to perform.
My knees were seriously wobbling!

Watch us "Live"
It wasn't a perfect performance.
But, it was one that we took huge effort to learn as a family.
I am uber proud of my kids.
There were Awesome!
Well, it's a pity we didn't win the first prize.
Hiroshi was clearly disappointed.
The only consolation was
we did have a lot of Fun
and came in 2nd!
A Celebratory Treat @ Häagen-Dazs
YUMS!
Thank you Ntuc Ufamily
for this wonderful experience.
Hopefully in many years to come,
when the kids grow up
they might still want to bring their old mama and old papa
out to party with them!
(that is provided if our joints survives the dance floor!)
I am an NTUC U Family Blog Champion,
and the above event was attended with compliment from U Family.
U Family is a community that advocates the building of strong and happy families
by championing work-life integration for working families.
Be part of U Family,
and be the first to know about their many unique activities.
and get a welcome gift too (while stock last).